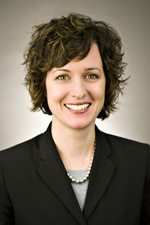 Aimee E. Delaney
Partner
adelaney@hinshawlaw.com
312-704-3258
Aimee Delaney concentrates her practice in the area of labor and employment. She regularly counsels employers on all aspects of the employment …
Showing 16 posts by Aimee E. Delaney.
OSHA has announced it intends to propose extending the July 1, 2017 deadline by which certain employers were scheduled to begin reporting workplace injuries and illnesses electronically, as required by OSHA's new rule. This may not come as a surprise, as the electronic portal through which reporting is to be made has not been created. Updates will be posted to OSHA's webpage, which you can find here, when available. More ›
In a landmark opinion issued Tuesday, the Seventh Circuit became the first federal appellate court in the country to extend the protections afforded by Title VII of the Civil Rights Act of 1964 to sexual orientation discrimination in its Hively v. Ivy Tech Community College decision. More ›
President Trump signed a Congressional Review Act resolution that rolled back the Fair Pay and Safe Workplaces Act, which would have required bidders for federal contracts to disclose their alleged labor and employment law violations for a three year period for consideration in the bidding process. More ›
On Monday, with the signing of the Philadelphia Wage Equity Ordinance, the city's Fair Practices Ordinance was amended to prohibit employers from asking about an applicant's wage history at any point during the hiring process, making Philadelphia the first City to enact such a prohibition. More ›
In the last few weeks, federal courts in Texas have been the center of attention, deciding what rules and regulations of the current administration may fall to legal challenges asserted in the jurisdiction by collections of states, business, and trade associations, among others. Texas courts have issued preliminary injunctions impacting the persuader rule, and most recently the DOL's new overtime rule. More ›
On Tuesday of this week, a federal judge in Texas granted a nationwide preliminary injunction blocking the portions of President Obama's "Fair Pay and Safe Workplaces" Executive Order.
That order, signed in 2014 and scheduled to take effect on October 25, 2016, has three discrete parts, each described as being designed to help executive departments and agencies identify and work with contractors who will comply with labor laws while performing federal contracts. More ›
Paid sick leave will be coming to a suburb near you beginning July 1, 2017. On October 5, 2016, the Cook County Board of Commissioners adopted a paid sick leave ordinance that mirrors the Chicago Ordinance passed earlier this year. More ›
Employers who provide employees with incentives to encourage healthy behavior must contend with an alphabet soup of federal law — ERISA, GINA, HIPAA, the ACA, the ADA, just to name a few. Earlier this week, the EEOC weighed in and finalized its latest guidance on how employer wellness programs should be structured. These final regulations largely adopt the proposed regulations that were issued in 2015. More ›
The fast expansion of the medical marijuana movement has brought with it growing confusion on the line between a workers' rights to take advantage of the rights afforded by these state statutes and an employer's right to enforce its anti-drug policies. Last week, a New Mexico District Court decision added to the recent list of decisions to tackle this issue and, in doing so, came down on the side of the employer. More ›
Earlier this week, it was announced that BMW Manufacturing Co. and the EEOC had entered into a Consent Decree, resolving one of three high-profile suits over a company's use of background checks in the hire process that had been pending since 2013. The settlement requires BMW to pay $1.6 million to roughly 56 claimants and other applicants to be identified and provide job opportunities to rejected applicants. The deal was approved Tuesday, September 8th by the South Carolina federal judge overseeing the litigation. More ›