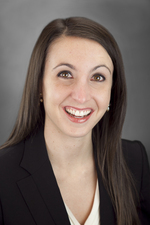 Elizabeth A. Odian
Associate
eodian@hinshawlaw.com
414-225-4806
Beth Odian focuses her practice on the defense of litigation matters, with particular emphasis on cases involving employment issues such as …
Showing 11 posts by Elizabeth A. Odian.
In the last few weeks, federal courts in Texas have been the center of attention, deciding what rules and regulations of the current administration may fall to legal challenges asserted in the jurisdiction by collections of states, business, and trade associations, among others. Texas courts have issued preliminary injunctions impacting the persuader rule, and most recently the DOL's new overtime rule. More ›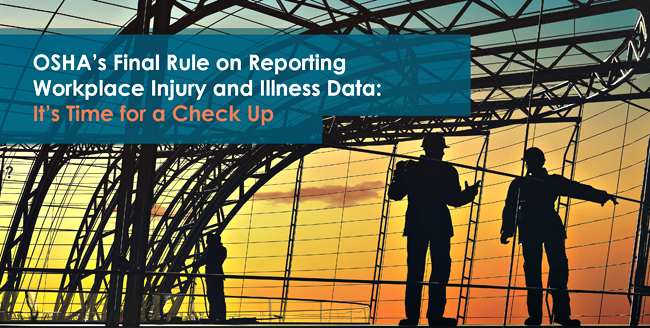 Worried about what the new OSHA Final Rule means for your company? Don't worry – we've got you covered. If you are a business owner, in-house counsel, human resource policy decision-maker, employment and labor law specialist, or a front-line HR professional, you won't want to miss our webinar on Wednesday, December 7th at noon Central. Hinshaw Labor & Employment lawyers Aimee E. Delaney and Elizabeth Odian will walk
you through the revised OSHA regulations, their implications, and ways you can manage risk to your organization. More ›
The U.S. Supreme Court held in Green v. Brennan that the statute of limitations for a constructive discharge begins to run on the date of resignation, not the date of the employer's last discriminatory act, resolving a circuit split. As a result, in determining the deadline for filing a charge of discrimination with the EEOC, constructive discharge cases will be treated the same way as actual discharge cases. More ›
Bathroom use by transgender individuals is today's hot-button civil rights issue. The often strong and disparate opinions about the subject creates a conundrum for employers: How do we make everyone comfortable while ensuring a safe and inclusive environment? And how do we do that without violating the law? More ›
When the EEOC investigates a charge of discrimination, it may employ one of several investigatory methods, including site inspections. In EEOC v. Nucor Steel Gallatin, Inc., a case of national first impression, a Kentucky district court considered whether to enforce a subpoena requiring the employer to provide on-site access to conduct witness interviews, examine the facility, and obtain additional information relating to the position the complainant applied for, or alternatively, to require the EEOC to obtain an administrative warrant. More ›
The converging paths of the Family Medical Leave Act's (FMLA) and the Americans with Disabilities Act (ADA) ranks among the most difficult legal issues for employers to safely traverse. Employers should think twice before terminating an employee who cannot return to work after 12 weeks of FMLA leave. This is because courts across the country have held that additional leave may be a necessary reasonable accommodation under the ADA. The question then becomes, how much additional leave does one need to provide an employee before he or she is no longer protected by the ADA. More ›
Effectively responding to employee discrimination complaints by current employees without running afoul of federal and state anti-retaliation laws presents a slippery slope for all employers. In fact, retaliation complaints make up nearly half of all discrimination charges filed with the EEOC today. Thus, it is critical that employers, their managers, supervisors, and employees understand who the laws protect and what constitutes retaliation.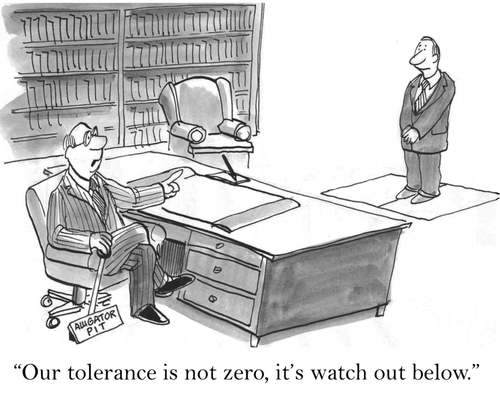 On Thursday the EEOC sought to clarify these standards by issuing updated proposed enforcement guidance. The proposal is the first update to the EEOC's Compliance Manual since 1998. The proposal was prompted by significant developments in the law and the marked increase of retaliation claims over the last eighteen years.
The 76-page proposal covers the definition of retaliation, the elements of a retaliation claim, interference claims under the Americans with Disabilities Act, remedies, and best practices. Rather than summarize all of the above, I will highlight the most significant developments below. More ›
In a 5-3 decision, the United States Supreme Court affirmed the Ninth Circuit's decision in Campbell-Ewald Co. v. Gomez, holding that an unaccepted settlement offer or offer of judgment providing for an individual plaintiff complete relief does not moot a class action complaint, resolving a split among circuits. However, the Court limited its holding by declining to address "whether the result would be different if a defendant deposits the full amount of the plaintiff's individual claim in an account payable to the plaintiff, and the court then enters judgment for the plaintiff in that amount." The Court's dissenting opinions and concurring opinions suggest actual tender would moot the plaintiff's claim. More ›
It goes without saying that an employee cannot prevail on a disability discrimination claim unless he is actually disabled. In the context of the Americans with Disabilities Act (ADA), this means that he must show that a disability "substantially limits" one or more of his "major life activities." Predictably, plaintiffs often allege that the "major life activity" that their disability has impacted is the activity of "working." Thus, an important question for employers is this: when does a disability actually limit an employee's ability to work? More ›
With the school year just underway, thousands of students are heading off campus to begin student internships. (Hollywood is paying attention too.) Of those interns, many go unpaid. In recent years, the number of students challenging their unpaid status and seeking minimum wage and overtime protections afforded by the Fair Labor Standards Act (FSLA) has increased dramatically. In the wake of these challenges, employers must carefully evaluate their internship programs, and answer this question: to pay or not to pay. More ›