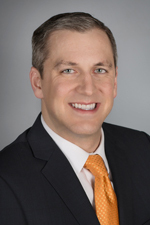 Evan J. Bonnett
Associate
ebonnett@hinshawlaw.com
815-490-4931
Evan J. Bonnett focuses his practice in representing employers in labor and employment matters. His practice includes advising on compliance with …
Showing 18 posts by Evan J. Bonnett.
Under a 2016 Final Rule, the Department of Labor (DOL), under the Obama administration, pushed federal regulations under the Fair Labor Standards Act (FLSA) that would have more than doubled the "threshold" under which nearly every salaried employee would be entitled to overtime. In November 2016, a federal district court prevented the new threshold from coming into effect, and the subsequent election of President Trump called into doubt whether revised rules would ever be implemented. More ›
How far can employees go during a labor dispute to make their case to the public? For years the National Labor Relations Board (NLRB) has granted employees a surprising amount of leeway, so long as their statements were not made with malicious intent and pertained to an ongoing labor dispute. In other words, employees could go quite far. Fortunately for employers, the 8th Circuit Court of Appeals recently tamped down this enthusiasm and redirected the NLRB to long-standing Supreme Court precedent. More ›
What Happened?
A federal judge has blocked the U.S. Department of Labor (DOL) from implementing new regulations under the Fair Labor Standards Act (FLSA) that expand overtime eligibility to 4.2 million salaried workers. The preliminary injunction issued yesterday found that the expanded overtime eligibility rules were contrary to the FLSA and Congressional intent.
The rules were supposed to become effective December 1, 2016. They grant overtime eligibility to millions of salaried white-collar employees whose salaries were not above a threshold of $921 per week ($47,892 annually), but whose duties otherwise would have made them exempt from overtime. With the injunction, the new regulations are on hold until the court issues a final decision. More ›
Illinois recently joined Oregon as the second state to require certain bereavement leave by passing a law requiring unpaid leave for employees who suffer the death of a child.
Effective as of July 29, 2016 the Child Bereavement and Leave Act requires employers to provide employees with up to two weeks (10 work days) of unpaid leave for attending a funeral, making arrangements necessitated by the child's death, or grieving. The Act permits an employee to take leave for the death of a child, and "child" is broadly defined to include natural, foster, and adopted children (in addition to a few other legal categories of child). Of note is that the Act is not limited to children under the age of 18. More ›
The hour has arrived. Last summer, the Wage and Hour Division of the Department of Labor announced substantial revisions to federal regulations delineating who is exempt from overtime pay. After almost a year of waiting (and over 290,000 comments to the draft rule), the DOL announced this week that it will be publishing the final form of its revised overtime regulations under the Fair Labor Standards Act (FLSA). This final publication will occur on Monday, May 23, 2016, but the pre-publication version is publicly available now. More ›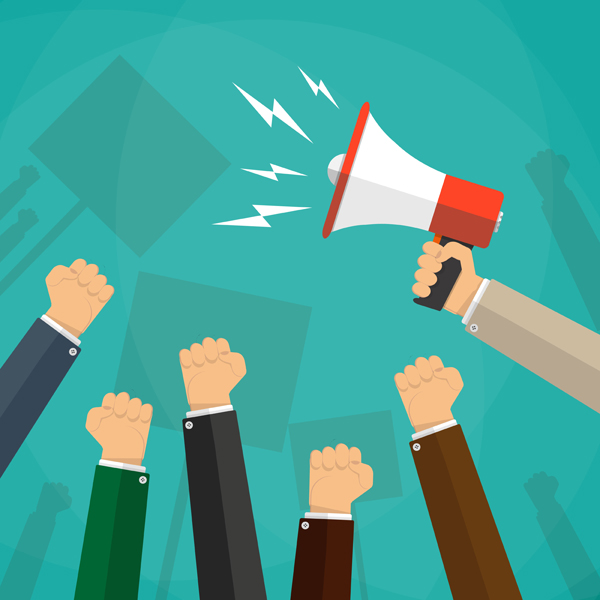 In a decision that may expand the "zone of interest" protected by the First Amendment via 42 U.S.C. §1983, the Supreme Court in Heffernan v. City of Paterson, strengthened free speech rights for public employees by holding a public employee may bring a suit premised on his engagement in protected political activities, even when the employee did not engage in those activities, and the employer was mistaken in its belief that he had.
The Case
The city demoted a police officer (Heffernan) after it believed Heffernan was holding a campaign sign supporting a mayoral candidate and speaking to the candidate's campaign staff. The demotion was intended as punishment for Heffernan's "overt involvement" in the campaign. However, the city was mistaken about his political activity, because Heffernan was only transporting the challenger's sign to his sick mother, at her request. More ›
Over the course of the last year, we have kept you abreast of National Labor Relations Board (NLRB) case law and Department of Labor (DOL) interpretive/enforcement guidance, how these agencies are changing their view of the responsibility of parent corporations for the employment relationship between employees of temporary agencies and franchises, and how these changes have the potential to drastically alter the benefits and risks of utilizing these relationships.
In what could become one of the most enlightening applications yet of this emerging shift, an NLRB hearing before an administrative law judge began last week in involving allegations by workers that McDonald's is responsible as a joint employer for the alleged labor law violations of its franchisees. The franchisors are alleged to have threatened, disciplined, or fired franchise employees who participated in widely-publicized campaigns for collective bargaining and a $15 minimum wage. More ›
In conjunction with other recent changes to its rulings regarding organizing and elections, the National Labor Relations Board recently ruled to expand the period of time during which "captive audience" meetings are banned in mail-ballot elections. The ruling aligns the rules for manual and mail-ballot elections. Although this alignment may simplify compliance, employers should be aware that captive audience meetings are now banned 24-hours prior to the mailing of ballots and that the ban continues through the election. More ›
The Equal Employment Opportunity Commission (EEOC) announced last Friday a proposed rule that will require all employers with 100 or more employees to report pay and hours based on their employees' race and gender. The rule change would revise the EEO-1 Report to include this new reporting category. The proposed rule is scheduled for formal publication on Monday, February 1.The public has until April 1, 2016 to comment. More ›
This blog has previously discussed the July 2015 proposed regulatory changes issued by the Department of Labor (DOL) that seek to significantly expand overtime eligibility under the Fair Labor Standards Act (FLSA) by more than doubling the salary threshold for this exemption from the current $455 a week to $970 a week. For the first time, the proposal also seeks to index the salary threshold in order to keep up with inflation, although the DOL sought input regarding the precise indexing mechanism. More ›