Showing 11 posts in Pregnancy Discrimination.
On Tuesday, the U.S. Department of Labor announced a final rule to expand sex discrimination guidelines for federal contractors and subcontractors. The final rule updates—for the first time in over 40 years—the Office of Federal Contract Compliance Programs' sex discrimination regulations to align them with current interpretations of Title VII of the Civil Rights Act of 1964 and the realities of today's diverse workforce. More ›
Effectively responding to employee discrimination complaints by current employees without running afoul of federal and state anti-retaliation laws presents a slippery slope for all employers. In fact, retaliation complaints make up nearly half of all discrimination charges filed with the EEOC today. Thus, it is critical that employers, their managers, supervisors, and employees understand who the laws protect and what constitutes retaliation.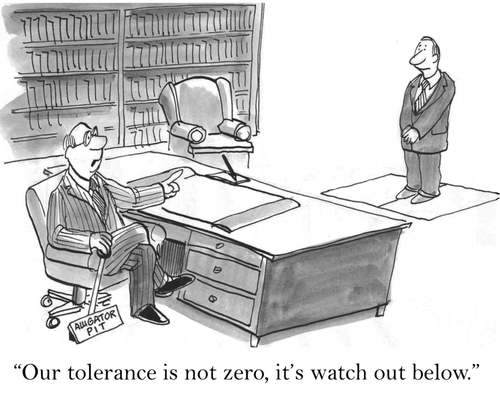 On Thursday the EEOC sought to clarify these standards by issuing updated proposed enforcement guidance. The proposal is the first update to the EEOC's Compliance Manual since 1998. The proposal was prompted by significant developments in the law and the marked increase of retaliation claims over the last eighteen years.
The 76-page proposal covers the definition of retaliation, the elements of a retaliation claim, interference claims under the Americans with Disabilities Act, remedies, and best practices. Rather than summarize all of the above, I will highlight the most significant developments below. More ›
Illinois employers, take note — in mid-July, the State's Department of Human Rights published its proposed rules implementing the State's new pregnancy discrimination law. As readers of this blog will know, the new law took effect at the beginning of 2015. The law imposes additional requirements and clarifies employers' obligation when it comes to accommodating pregnant employees; in effect, it requires that any pregnant employee or job applicant (including those with "conditions related to pregnancy or childbirth") must be accommodated in the same way that disabled employees are accommodated under the Americans with Disabilities Act. More ›
On April 24, 2015, the Florida Legislature passed a bill banning discrimination against pregnant women at work and in public places. While passing unanimously in the Florida Senate and receiving near-unanimous passage in the Florida House of Representatives, Governor Rick Scott must approve and sign the bill before it becomes Florida law. The law would become effective July 1, 2015. More ›
Since the case was argued on December 3, 2014, practitioners and clients alike have been anxiously awaiting the Supreme Court's decision in Young v. United Parcel Service, Inc.That wait is over as the Supreme Court issued a divided opinion yesterday. The majority opinion vacated the 4th Circuit Court of Appeals decision that had affirmed summary judgment in UPS's favor in a suit that arose out of the company's decision to deny leave to a pregnant driver in accordance with the terms of its leave provisions set out in a collective bargaining agreement. More ›
In July of this year, we wrote about new EEOC guidance on the accommodation of pregnant employees under both the Americans with Disabilities Act (ADA) and Pregnancy Discrimination Act (PDA). One of the primary issues addressed in the EEOC's guidance was the accommodation of pregnant employees under the PDA on the same basis as disabled employees; in other words, whether a non-disabled pregnant employee can claim gender discrimination if he or she is not provided the same accommodations as a disabled employee. The EEOC stated that she can, equating any policy that denies such accommodation to intentional gender discrimination. (As we wrote at the time, one dissenting Commission member referred to this controversial new position as "me too" coverage — "whatever a person with a disability under the ADA is entitled to, I'm entitled too, to.")
As we also noted in July, however, this very same issue will come before the U.S. Supreme Court this term, and a last-minute development now gives employers more reason to pay attention. More ›
On August 26, 2014, Governor Pat Quinn of Illinois signed the so-called "Pregnancy Fairness bill" into law, creating broad new protections for pregnant workers in Illinois. The legislation, which comes on the heels of the EEOC's recent federal pregnancy discrimination guidance, amends the Illinois Human Rights Act and creates substantial new rules for employers interacting with pregnant employees and job applicants. Notably, small employers are not exempt from the Illinois law — all employers operating in Illinois will be subject to the new rules. More ›
On July 14, the Equal Employment Opportunity Commission (EEOC) issued new guidance on pregnancy discrimination in the workplace. The document, titled Enforcement Guidance: Pregnancy Discrimination and Related Issues, is the first official update of the Commission's position on pregnancy since 1983. The Guidance document is comprised of four parts: Part I, discussing equal treatment of pregnant and non-pregnant employees under the Pregnancy Discrimination Act (PDA); Part II, addressing treatment of pregnancy and pregnancy-related conditions as disabilities under the Americans with Disabilities Amendments Act (ADAAA); Part III, reviewing other federal and state laws impacting pregnant workers; and Part IV, setting forth the EEOC's best practices for employers. While not rising to the level of new law or regulations, the EEOC's Guidance will be looked to by the Commission's own investigators and, most likely, by federal courts. As such, the Guidance is a significant new tool for employers as they seek to avoid claims of discrimination involving gender and pregnancy. More ›
Employers take heed: in a decision issued earlier this week, the Seventh Circuit Court of Appeals found that an employer's varying explanations for terminating a pregnant employee indicated possible discrimination, even though the multiple explanations given were only slightly different. The case serves as a reminder that, when terminating an employee, absolute consistency is critical. By providing multiple reasons for a disciplinary decision — even multiple reasons that are almost the same — an employer would needlessly expose itself to discrimination claims. More ›
A Florida Court of Appeal recently determined that pregnancy discrimination is not prohibited by the Florida Civil Rights Act (FCRA). More ›