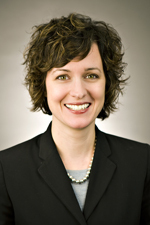 Aimee E. Delaney
Partner
adelaney@hinshawlaw.com
312-704-3258
Aimee Delaney concentrates her practice in the area of labor and employment. She regularly counsels employers on all aspects of the employment …
Showing 20 posts by Aimee E. Delaney.
In the ongoing series of updates on the status of OSHA's electronic reporting, we have another development. More ›
On Tuesday, the Office of Management and Budget (OMB) issued a stay of the EEOC's collection of information on pay data on EEO-1 reports. More ›
As reported by the Employment Law Observer in June, OSHA has formally proposed to delay the July 1, 2017 deadline for electronic injury and illness reporting to December 1, 2017. Since announcing the delay, OSHA formally launched the Injury Tracking Application (ITA), which will serve as the secure website covered employers will use to electronically report mandatory injury and illness information. This was the missing piece preventing the July 1, 2017 deadline from taking effect, as OSHA had not set up the portal in advance of the original deadline. More ›
With the July 1, 2017 deadline looming for OSHA's electronic reporting requirement, it came as a relief to employers when, in May. OSHA gave word that it intended to propose extending this deadline. More ›
OSHA has announced it intends to propose extending the July 1, 2017 deadline by which certain employers were scheduled to begin reporting workplace injuries and illnesses electronically, as required by OSHA's new rule. This may not come as a surprise, as the electronic portal through which reporting is to be made has not been created. Updates will be posted to OSHA's webpage, which you can find here, when available. More ›
In a landmark opinion issued Tuesday, the Seventh Circuit became the first federal appellate court in the country to extend the protections afforded by Title VII of the Civil Rights Act of 1964 to sexual orientation discrimination in its Hively v. Ivy Tech Community College decision. More ›
President Trump signed a Congressional Review Act resolution that rolled back the Fair Pay and Safe Workplaces Act, which would have required bidders for federal contracts to disclose their alleged labor and employment law violations for a three year period for consideration in the bidding process. More ›
On Monday, with the signing of the Philadelphia Wage Equity Ordinance, the city's Fair Practices Ordinance was amended to prohibit employers from asking about an applicant's wage history at any point during the hiring process, making Philadelphia the first City to enact such a prohibition. More ›
In the last few weeks, federal courts in Texas have been the center of attention, deciding what rules and regulations of the current administration may fall to legal challenges asserted in the jurisdiction by collections of states, business, and trade associations, among others. Texas courts have issued preliminary injunctions impacting the persuader rule, and most recently the DOL's new overtime rule. More ›
On Tuesday of this week, a federal judge in Texas granted a nationwide preliminary injunction blocking the portions of President Obama's "Fair Pay and Safe Workplaces" Executive Order.
That order, signed in 2014 and scheduled to take effect on October 25, 2016, has three discrete parts, each described as being designed to help executive departments and agencies identify and work with contractors who will comply with labor laws while performing federal contracts. More ›
Search

Subscribe via Email


Subscribe to this blog's feed

Follow us on Twitter
Blog Editors