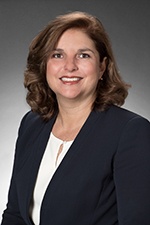 Cheryl Wilke
Partner-in-Charge of Ft. Lauderdale
cwilke@hinshawlaw.com
954-467-7900
Cheryl Wilke represents employers in a wide-range of labor and employment matters. She works with her clients—which include Aldi, Kellogg Company …
Showing 7 posts by Cheryl Wilke.
The Genetic Information Nondiscrimination Act of 2008 (GINA) makes it illegal to discriminate against employees or applicants based on genetic information. Title II of GINA prohibits the use of genetic information in making employment decision, restricts employers and other entities from requesting, requiring, or purchasing genetic information, and strictly limits the disclosure of genetic information. Over the course of the past few years, the EEOC has filed two cases against employers, alleging violation of this particular Act. More ›
Former professional football player Bruce Matthews was a 19 year veteran of the NFL who retired in 2002 when he was with the Tennessee Titans. In 2008, he filed a claim in California claiming a right to workers' compensation benefits, even though there was no specific injury in California. After the claim was filed, the Titans filed a grievance against Matthews arguing that the suit violated his employment contract which specifically provided that any workers' compensation claim would be governed by Tennessee law. Due to a binding arbitration clause in a collective bargaining agreement, the parties ultimately arbitrated the dispute. The arbitrator found the choice of law provision to be valid and controlling, and ordered Matthews to "cease and desist" with the filing in California. Subsequently, Matthews filed suit in federal court to vacate the arbitration award. The District Court denied his request and confirmed the Arbitrator's Award. More ›
A Florida Court of Appeal recently determined that pregnancy discrimination is not prohibited by the Florida Civil Rights Act (FCRA). More ›
The District Court of Appeal of Florida recently addressed an issue which will undoubtedly be of interest to employers nationwide. In Roloff v. Lock Busters of Southwest Florida, the locksmith employee was required to be on call "waiting to be engaged" during his shift. The company vans contained GPS devices which provided for the location of the vehicle. More ›
When can an employer conduct a criminal background check on an applicant or existing employee? More ›
Today, the U.S. Supreme Court will hear oral arguments on whether GlaxoSmithKline PLC's offsite and travelling drug sales representatives are entitled to overtime pay. In the past, these representatives have been deemed "exempt" as outside salespeople and not eligible for overtime. Specifically, the Court is presently considering: More ›
Maryland is the first state to pass legislation which bans employers from asking for current and prospective employees' passwords to social media sites. The legislation passed the General Assembly and is now waiting to be signed by the Governor. The demand for such legislation is not limited to Maryland. Senators from New York and Connecticut have asked the Department of Justice and the EEOC to investigate this particular practice, which has become more and more common with employers of late. Illinois and California presently have similar legislation pending.
Conducting checks into employees' and prospective employees' backgrounds is very common, yet can be very risky. Before delving into your applicants'/employees' social networking backgrounds, consult with counsel to determine whether your methods are appropriate and compliant with local, state, and federal law.
Search

Subscribe via Email


Subscribe to this blog's feed

Follow us on Twitter
Blog Editors