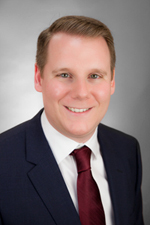 Daniel A. Krawiec
Partner
dkrawiec@hinshawlaw.com
954-467-7900
Daniel Krawiec practices in the area of labor and employment law with particular emphasis in the area of employment litigation. He provides both …
Showing 10 posts by Daniel A. Krawiec.
Earlier this week, the Eleventh Circuit issued rare guidance to local service providers as to which employees must be paid overtime under the Fair Labor Standards Act (FLSA). In doing so, the Court clarified the distinction between "goods" and "materials" for purposes of the ultimate consumer exception to FLSA enterprise coverage. More ›
Envision a situation where you are about to terminate an employee for violating a work conduct rule. Sensing what is coming, the employee explains to you her disability caused her to violate the rule. Are you required to accommodate under the Americans with Disabilities Act (ADA) and forgo termination? The answer is no. More ›
Closing up shop and winding down a business can have significant legal ramifications for employers if not handled appropriately. The WARN Act was designed to prevent surprise upon unsuspecting groups of employees, but the law is relatively straightforward as to which employers must comply with these rules and under what circumstances. More ›
Santonias Bailey, a TitleMax employee, underreported his hours worked. His supervisor instructed him to do so, and the supervisor would also himself routinely revise Baily's time records to reflect even less hours worked. Bailey's self-underreporting of hours violated TitleMax's policy, however, which requires employees to verify time worked; further, his failure to report his supervisor for the supervisor's instructions and revisions violated a second TitleMax policy relating to reporting of problems with supervisors. More ›
Henry McCone worked for several years as a non-driving customer service associate. His job duties involved opening received mail and preparing outgoing mail. Pitney Bowes transferred him to a position requiring him to drive correspondence and files between sites in the Orlando area. The result was McCone had to endure unfavorable weather conditions and lost regular access to office amenities, such as air-conditioning, restrooms, a microwave oven, and a refrigerator. Two women who also served as customer service associates were neither trained nor required to work as a driver. More ›
The front desk manager of a residential property became pregnant and, shortly thereafter, believed that her employer began discriminating against her on that basis. More ›
A hospital employee was terminated for dishonesty and causing a workplace disruption. She had previously posted comments on her Facebook page alleging that her supervising physician inappropriately touched her and was paying employees for time they did not work. The accused physician saw the posts and notified hospital management. The employee was asked about the posts, and three times denied that she had authored the posts. The hospital investigated the allegations, including the allegations concerning the touchings by the supervisor, and during this time, the employee told her co-workers that she believed the physician had destroyed evidence of the extra pay he had given to the employees. Later, the employee admitted that she had, in fact, authored the Facebook posts and was terminated for dishonesty and causing a workplace disruption. More ›
A telephone repair technician employee diagnosed with severe back pain was terminated by his employer for allegedly fraudulently requesting leave under the Family and Medical Leave Act (FMLA). The employee shortly thereafter sued claiming the employer interfered with his right to FMLA leave and terminated him in retaliation for requesting leave. The trial court granted the employer's motion for summary judgment on the basis of the "honest belief" defense and the appellate court affirmed. More ›
Two laborers at a frozen food production plant sued their employer under the Fair Labor Standards Act (FLSA) seeking compensation for unpaid time spent changing into and out of protective gear, as well as time spent walking between changing stations and the time clock. An employee's "principal activity" is the job an employee was hired to perform. Employees must be paid for all time spent performing a "principal activity" as well as other activities that are "integral and indispensable" to a principal activity. But the FLSA also provides that an employee is not required to pay for clothes-changing time or for walking to and from an employee's "principal activity" if the employer customarily does not pay for such time or there is a collective bargaining agreement stating that such pay is not required. The employees were subject to a qualifying collective bargaining agreement and district court agreed, against the employees' objection, that "protective gear" qualified as "clothes" for purpose of the exemption. Nevertheless, the district court denied the employer's motion for summary judgment because it concluded that changing in and out of the protective gear was "integral and indispensable" to the to the employees' primary work activity. The U.S. Court of Appeals for the Eighth Circuit reversed because it found that, logically speaking, it makes no sense to classify as part of a "principal activity" time that is affirmatively exempted by an agreement that the FLSA expressly permits an employee to make. In so deciding, the Eighth Circuit rejected as "unpersuasive" a Department of Labor opinion letter, which argued that only regular clothing — not "protective clothing" — generated the exemption and that even regular clothes-changing can in certain circumstances constitute a "principal actinicity." This decision provides an important clarification regarding this exemption. However, employers must apply a fact-specific analysis regarding the application of the exemption, and seek assistance of counsel in implementing any policies based on it.
For more information read Adair v. ConAgra Foods, Inc., No. 12-3565 (8th Cir. Aug. 13, 2013).
In this case, an employer terminated a medical office worker based upon a private Facebook message she sent to nine other current and former employees. The message contained derogatory comments about the employer but focused on one supervisor and another returning supervisor she disliked. The employee also expressed a desire to be terminated. No one copied on the message responded directly to the message content at issue. Another employee who received the message gave it to the employer. The employer terminated the author of the message on the grounds that it was obvious the employee no longer wished to work there and disliked the employer and, given these feelings, the employer was concerned about the employee's interactions with patients. More ›
Search

Subscribe via Email


Subscribe to this blog's feed

Follow us on Twitter
Blog Editors