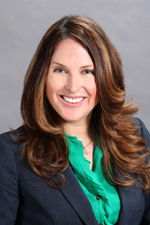 Danielle A. Noble
Associate
DanielleNoble@hinshawlaw.com
310-909-8000
Danielle Noble focuses her practice in labor and employment law with particular emphasis in the defense of workers' compensation claims and disputes …
Showing 2 posts by Danielle A. Noble.
What can you do when your boss won't listen to you, the Manager/Director of Human Resources?
"Keep complaining," the Ninth Circuit said (not in those words). More ›
We all have them. Friends and family who overshare on Facebook. Their food choices (complete with pictures), exercise routine, and relationship drama, all solidified in the form of a status update. Annoying maybe, but mostly harmless, right?
But what about status updates about work? Particularly those that criticize a company, supervisor, or work environment? Can your friend's employer terminate or take recourse against him? Or does social media fall into a category of protected speech the employer cannot touch? More ›
Search

Subscribe via Email


Subscribe to this blog's feed

Follow us on Twitter
Blog Editors