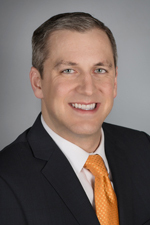 Evan J. Bonnett
Associate
ebonnett@hinshawlaw.com
815-490-4931
Evan J. Bonnett focuses his practice in representing employers in labor and employment matters. His practice includes advising on compliance with …
Showing 32 posts by Evan J. Bonnett.
The United States Department of Labor (DOL) made official a new regulation increasing the minimum salary level that salaried employees must be paid to be exempt from overtime. As of January 1, 2020, if a salaried employee makes less than $684 per week—or $35,568 per year—the employee will be entitled to overtime for the hours worked beyond 40 hours in a week. More ›
For nearly four years, proposed Department of Labor (DOL) rule changes that would expand the number of workers eligible for overtime wages have remained in limbo. The latest twist in this long-standing saga came last week, when the DOL published a new "Notice of Proposed Rule Making" (NPRM), which sets a new salary threshold for overtime pay at $679 per week ($35,308 per year). Under these proposed rules, any salaried employee earning less than that amount, will be entitled to overtime for the hours the employee works beyond forty (40) in a week. More ›
This summer, Illinois passed the Illinois Service Member Employment and Reemployment Rights Act (ISERRA). This law is effective January 1, 2019. The new ISERRA explicitly incorporates the federal Uniform Services Employment and Reemployment Rights Act (USERRA) for its basic protections, case law, and regulations. This post hopefully will serve as a USERRA refresher as well as a summary of the new ISERRA obligations. More ›
The federal Department of Labor's Wage and Hour Division (WHD) provided updated guidance on its application of the "tip credit" rule for tipped employees who perform non-tip-generating tasks. More ›
There have been a lot of changes lately with public sector employment and unions over the last few months.
Of course, first on everyone's minds is the Janus decision at the United State Supreme Court, which held that laws requiring public-sector employees who are not union members to pay union agency fees violate the First Amendment. We previously unpacked this decision in great detail.
Less well known are a series of executive orders that affect federal employees. While these changes do not directly impact private employers or state-level public employees, the executive orders show a considerable paradigm shift in employment law with this administration. As always, these kinds of moves help demonstrate to employers how the environment has changed or may continue to shift. More ›
We have written previously regarding the saga of the National Labor Relations Board and joint employer status here, here, and here. In short, the question of when a business is responsible for another business's employees has been in flux for a few years, affecting franchisee/franchisor relationships, businesses that utilize temporary employees, parent and subsidiary companies, and similar arrangements. More ›
Employers are equipped and know how to handle complaints of racial discrimination and harassment—or at least should be so prepared. However, facts have a funny way of developing into novel situations. What happens, for instance, if an employee is being called a racist by other employees? More ›
Annual EEO-1 reports are due by March 31, 2018. Employers may begin submitting reports any time now that the necessary EEO-1 report website is open. This report will reflect employment data on race, ethnicity, sex, by job category from a payroll period in October, November, or December 2017. The EEO-1 report website contains helpful information including commission contact information, procedures and instructions, and a FAQ. More ›
Over the last month, we have seen a number of significant restorations of status quo antes. These have come in the form of reverting to earlier precedent, regulations, or guidance. Without further ado, we present some of the more notable developments: More ›
Search

Subscribe via Email


Subscribe to this blog's feed

Follow us on Twitter
Blog Editors