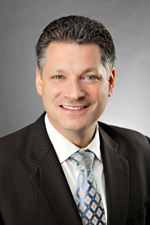 Justin M. Fabella
Partner
jfabella@hinshawlaw.com
617-213-7004
Justin Fabella's practice focuses on professional malpractice defense, financial institution defense, insurance coverage and the …
Showing 5 posts by Justin M. Fabella.
Massachusetts Governor Charlie Baker signed into law a comprehensive non-compete law that will take effect on October 1, 2018 ("the Act"). It applies to all non-competes entered after the effective date. The Act follows several attempts by the Massachusetts Legislature to agree on a reform that spanned several years. Here are the highlights: More ›
The First Circuit Court of Appeals has given us yet another case demonstrating the importance of not only engaging in the interactive process, but doing so in good faith.
In Equal Employment Opportunity Commission v. Kohl's Department Stores, Inc., No. 14-1268 (1st Cir. December 19, 2014), the employee, Pamela Manning worked a fairly predictable schedule as a sales associate. Later, the store restructured its staffing system which led to Manning's scheduled hours becoming more unpredictable. She therefore informed her supervisor that she could not work erratic shifts because it aggravated her diabetes, and subsequently brought in a doctor's note to that effect, requesting a predictable day shift. More ›
The employee was hired as the Area Manager for a national company and began experiencing performance problems almost immediately. She was fired less than a year after beginning her employment and subsequently filed a lawsuit alleging that she was subject to sexual harassment and was terminated in retaliation after reporting the harassment. More ›
After the financial services employee was terminated, he filed a charge with the Equal Employment Opportunity Commission, claiming that his employer discriminated against him in violation of the Age Discrimination in Employment Act and New York state law. The parties ultimately resolved the dispute for $250,000. When making the payment, the employer withheld taxes pursuant to the Federal Insurance Contribution Act (FICA). The employee claimed that this was improper and filed suit, seeking a refund of the $4,218 withholding. More ›
In a recent employment discrimination decision, the Massachusetts Supreme Judicial Court held that the Massachusetts discrimination statute, M. G. L. c. 151B, encompasses a claim for "associational discrimination."
"The term 'associational discrimination' refers to a claim that a plaintiff, although not a member of a protected class himself or herself, is the victim of discriminatory animus directed toward a third person who is a member of the protected class and with whom the plaintiff associates." More ›
Search

Subscribe via Email


Subscribe to this blog's feed

Follow us on Twitter
Blog Editors