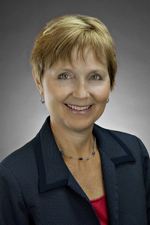 Linda K. Horras
Partner
lhorras@hinshawlaw.com
312-704-3022
Linda Horras practices exclusively in the area of employment defense. She partners with clients to guide and counsel them on difficult employee …
Showing 15 posts by Linda K. Horras.
The US Supreme Court recently issued a five-four decision addressing whether service advisers of a car dealership fell within the automobile sales exemption. While the opinion may not seem particularly helpful for businesses that do not sell cars, a deeper reading reveals that it is a positive case for employers. More ›
Earlier this week, an NLRB attorney issued an advice memo concluding that software giant Google did not violate Section 7 of the National Labor Relations Act ("NLRA"), when the company terminated software engineer James Damore, who penned a controversial memo criticizing Google's diversity initiatives. The memo, and Google's swift reaction, were widely covered in the press and speculation followed questioning whether Google's response was appropriate or whether it would face a challenge. More ›
The United States Court of Appeals for the 7th Circuit recently addressed whether common law tort claims arising during the employment relationship are pre-empted by the Illinois Human Rights Act simply because they share similar fact patterns to claims of discrimination or harassment in Richards v. U.S. Steel. The answer is no. More ›
The EEOC issued Proposed Enforcement Guidance on Unlawful Harassment on January 10, 2017. It is designed to consolidate numerous agency guidelines into one document and addresses hostile work environment harassment prohibited by statutes enforced by the EEOC. The Guidance examines three primary elements of a harassment claim. First, is the conduct based on a legally protected status; second, is the conduct sufficiently severe or pervasive to create a hostile work environment; and third, is there a basis for employer liability. The 75-page treatise covers key case law since the Supreme Court first recognized harassment as an actionable form of discrimination in 1986. More ›
We don't think about personnel files — we just have them. Everything from employment applications to benefits enrollment forms to discipline and discharge documents goes into those files. But did you know that the EEOC requires employers to keep all personnel and employment records for at least one year? More ›
From 1991 until 2011, Larry Alexander worked as a pathologist for Avera St. Luke's Hospital in South Dakota. Under the terms of his contract, Alexander was an independent contractor free from control of Avera. Alexander paid his own taxes, maintained his own malpractice insurance and paid for his own professional licenses. Avera required him to have medical privileges at its facility, billed patients on his behalf, and paid Alexander in equal monthly payments for his services. More ›
Lisa Lupyan was an instructor at the defendant college. After showing signs of depression, her employer encouraged her to take a leave to deal with it. Lupyan met with an administrative supervisor, Sherri Hixson, on December 19, 2007, who told her to submit paperwork indicating that she was requesting "Family Medical Leave." Hixson set Lupyan's projected return to work date to April 1, 2008, based on Lupyan's Certification of Health Provider. Lupyan's FMLA rights were not discussed during this meeting although the college contends that it mailed a letter to her later that day advising her that she was on FMLA leave. Lupyan denies that she received this letter and denies that she had any knowledge that she was on FMLA leave. More ›
An employee of a printing and copying company was diagnosed with stage four cancer, and was concerned that she would be unable to perform the physical aspects of her job. After her diagnosis, she spoke with her supervisor, stated that she wanted to keep working and asked whether there were any other easier jobs available. The supervisor stated that he did not know of any, nor did he direct her to human resources. Twenty minutes after the call with her supervisor, the employee resigned. She subsequently filed a failure to accommodate claim under the Americans with Disabilities Act ("DA). In rejecting the employer's motion for summary judgment, the court held that the employer's obligation to participate in the interactive process begins as soon as it is placed on notice of a disability. Ultimately, the court held that the ADA obligated the employer to push the process forward once the employee informed it of her diagnosis and the fact that she wanted to keep working. This case demonstrates the importance of participating in, and clearly documenting the steps taken during, the interactive process. Once employers learn of an employee's disability, steps must be taken to ensure that interactive process begins and is effective.
For more information read Suvada v. Gordon Flesch Co., Inc., No. 11 C 07892 (N.D. Ill. Sep. 13, 2013).
Search

Subscribe via Email


Subscribe to this blog's feed

Follow us on Twitter
Blog Editors