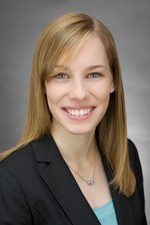 Nicole E. Jagielski
Associate
njagielski@hinshawlaw.com
815-490-4900
Nicole Jagielski focuses her practice in labor and employment law. She works with employers, human resources personnel, and in-house counsel in …
Showing 10 posts by Nicole E. Jagielski.
U.S. Citizenship and Immigration Services ("USCIS") published the newest version of the Form I-9 on July 17. The new Form I-9 replaces the version previously released on November 14, 2016. While the changes to the form are subtle, the consequences for employers who do not use the new form to verify the employment eligibility of all new employees by September 18 are anything but. Fines for omissions or mistakes on Form I-9 can range from $216 to $2,156 per form. More ›
Late last month, the Department of Labor published its "persuader" regulation final rule, which significantly strengthens a union's rights under the Labor Management Reporting and Disclosure Act ("LMDRA").
Generally, the LMDRA regulates the public reporting obligations of businesses seeking legal and non-legal counsel to oppose or manage relations with unions. A consultant, known as a "persuader," helps an employer navigate organizing drives and labor disputes. Before this final rule, The LMDRA required "direct" persuader activities to be reported, such as meetings between the persuader and employees, but exempted "indirect" activities, such as the preparation of materials for the employer to provide to its employees. More ›
With the Supreme Court coming out of recess today, the practical implications of Justice Scalia's death will become more apparent. Justice Scalia's death last week has a tremendous impact on the upcoming sessions of the Supreme Court. More ›
Allow me to be the palate cleanser to Mitch McConnell's shotgun-wedding-esque "memoir" to Justice Scalia. Barely an hour after the Supreme Court announced Scalia's death, McConnell briefly offered his condolences to Scalia's family, but made the focus of his statement a political shot at President Obama. The Democrats returned fire, and since then, any mention of Scalia barely mentions his life and work, instead heading straight into the political implications of his death. Rather than follow in those footsteps, let's take a few minutes to honor a brilliant legal mind and eloquent, though sometimes eccentric, writer, regardless of whether we disagreed with or cheered him on as he punched his way through argument after argument. More ›
What can you do when your boss won't listen to you, the Manager/Director of Human Resources?
"Keep complaining," the Ninth Circuit said (not in those words). More ›
Mark Twain once said, "Age is an issue of mind over matter. If you don't mind, it doesn't matter."
I add: "Until your employer cares. Then it matters." More ›
On the heels of the biggest religious discrimination case in years, and in line with the EEOC's "hottest litigation trend" (according to David Lopez, General Counsel of the EEOC, pictured right), the EEOC continued its charge against religious discrimination in the workplace in EEOC v. Star Transport Co., Inc.. Last week, a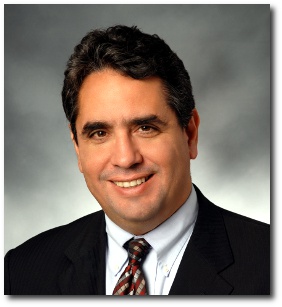 Northern District of Illinois jury awarded two Muslim truck drivers $240,000 finding Start Transport fired them for refusing to transport alcohol despite their religious beliefs.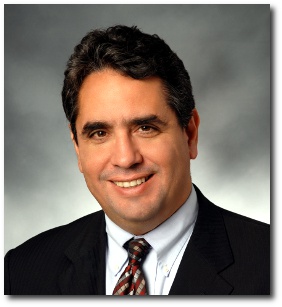 More ›
In the day and age when employees are working longer hours than ever, would an employer want to ban employees from workplace premises after their shift is over? Marina Del Rey Hospital did, and implemented a policy preventing employees from accessing the hospital "only as expressly authorized by this policy." The policy allowed "expressly authorized" entry only if the employee was visiting a patient, receiving medical treatment, or conducting hospital-related business, which included an employee's "normal duties" as directed by management.
But can the hospital lawfully do this? Yes and no. The NLRB recently said yes, an employer may prevent off-duty employees from accessing their worksite, but reprimanded the employer for doing so in an unlawful way. More ›
Last week, the Department of Homeland Security (DHS) issued a proposed rule that would amend its F-1 nonimmigrant student visa regulations regarding optional practical training (OPT) for students with higher education degrees in science, technology, engineering, or mathematics (i.e., the STEM fields). The proposed rule is in response to a 2015 federal district court case that vacated the current OPT STEM regulations because of alleged procedural errors when those regulations were enacted. The court stayed its ruling until January 2016, however, allowing the earlier regulations to remain in effect until then and giving DHS time to issue a new rule, which is exactly what they are doing. More ›
In 2011, the United States Supreme Court made the"cat's paw" theory of liability significantly easier for employees to prove. An employee can establish a cat's paw theory of liability in an employment discrimination suit when a biased person who lacks the ability to make employment decisions dupes the official decision-maker into committing a discriminatory employment action. The Supreme Court, in Staub v. Proctor Hospital, made it significantly easier for an employee to prove a cat's paw case when it held that a plaintiff need only show "proximate cause" between the biased person and the final decision. Since then, lower courts have been pouncing on the chance to interpret ambiguities that the Supreme Court left open; last week, the 7th Circuit threw their hat in the ring. More ›
Search

Subscribe via Email


Subscribe to this blog's feed

Follow us on Twitter
Blog Editors