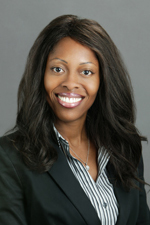 Tricia M. Pride
Partner
tpride@hinshawlaw.com
310-909-8057
Tricia M. Pride practices in the area of labor and employment law with particular emphasis in the area of employment litigation, including wage and …
Showing 3 posts by Tricia M. Pride.
On August 22, 2018, California senators passed a bill that prevents employers from forcing employees to sign mandatory arbitration or nondisclosure agreements in order to secure and/or maintain employment. AB 3080 prevents retaliation against workers who choose not to sign mandatory arbitration agreements that would waive their right to pursue legal action under the state's Fair Employment and Housing Act or the California Labor Code in courts. The intent of the bill is not to outlaw arbitration agreements in their entirety, but to provide workers and job applicants with the option to choose the forum in which to air out their grievances. The proposed legislation will now move to the desk of Governor Brown for final approval. More ›
MSJs certainly aren't granted as much as they used to be, particularly in the employment context. In this case, however, the employee's failure to produce more than a scintilla of evidence in support of her claims led to a successful MSJ for the individual and entity employer defendants. More ›
After suffering multiple work-related injuries to his shoulder, a package-car driver was released to work with restrictions by the company doctor. A company labor manager said the work restrictions meant that the employee could no longer work as a package driver. A specialist gave the employee the same diagnosis but made the work restrictions permanent. The employee's own doctor said the employee could return to work without any restrictions. The employee was then re-examined by the company doctor and cleared to work. After a conversation with the company's occupational health manager, however, the company doctor changed his opinion to match that of the specialist. As a result, the employee was barred from returning to work. The employee filed a grievance under the subject collective bargaining agreement, and a fourth doctor was asked to examine the employee. That doctor requested to run a functional capacity exam to test the strength of the employee's shoulder but was told that the company would not pay for any testing. Thus, the fourth doctor made his evaluation based on the employee's medical records alone and concluded that the employee could not perform the essential functions of his job. Ultimately, the employee was fired and he sued the employer for retaliation. A jury awarded the employee $630,307 in compensatory damages and $2 million in punitive damages. The U.S. Court of Appeals for the Tenth Circuit found that the evidence presented supported a reasonable inference in support of the employee's retaliation claim. The court ultimately concluded, however, that the jury's $2 million punitive damage award was excessive and violated the employer's federal due process rights. Employers must ensure that adverse action is never based on an employee exercising his or her right to file a claim based on a work-related injury.
Jones v. United Parcel Serv. Inc., No. 09-3275 (10th Cir. Oct. 24, 2011)

Search

Subscribe via Email


Subscribe to this blog's feed

Follow us on Twitter
Blog Editors