Showing 45 posts in Retaliation.
On February 21, 2018, the U.S. Supreme Court ruled that provisions of the 2010 Dodd-Frank Wall Street Reform and Consumer Protection Act that protect whistleblowers from being fired, demoted, or harassed by their employers only apply to people who actually make a report of a violation of the federal securities laws to the Securities and Exchange Commission. The Dodd-Frank Act established a whistleblower program that was designed to motivate individuals to report securities laws violations to the SEC by providing whistleblowers with incentives and protections. Individuals who voluntarily report information to the SEC may be entitled to a cash award of 10 to 30% of the monetary sanctions collected in enforcement actions, and they are protected from retaliation by their employers for having provided that information. More ›
It's the end of the year and while everyone is busy, employers in California should be aware of new laws and regulations that go into effect on January 1, 2018. In the spirit of the season, we are using the next "12 days of the holidays" to blog about one California law a day and that law's impact on California employers. On the tenth day of Christmas, my Labor and Employment attorney gave to me – ten pipers piping and SB 306. More ›
Every employer has faced the unfortunate experience of hiring an employee whose performance fell well below expectation. As highlighted in the Seventh Circuit's recent Ferrill v. Oak Creek-Franklin Joint School District decision, employers faced with poor performing employees should carefully address and document such shortcomings to ward off potential Title VII charges. More ›
OSHA's new anti-retaliation rule went into effect on December 1, 2016. The purpose of the new rule was to clarify what OSHA considered "the existing implicit requirement" that an employer work-related injury and illness policies be reasonable and not deter or discourage employees from reporting injuries. Since that time, employers and lawyers alike have waited to see what types of policies OSHA would target under the new rule. The Department of Labor's recent complaint filed in the Eastern District of Wisconsin sheds some light on that question. More ›
In the last few weeks, federal courts in Texas have been the center of attention, deciding what rules and regulations of the current administration may fall to legal challenges asserted in the jurisdiction by collections of states, business, and trade associations, among others. Texas courts have issued preliminary injunctions impacting the persuader rule, and most recently the DOL's new overtime rule. More ›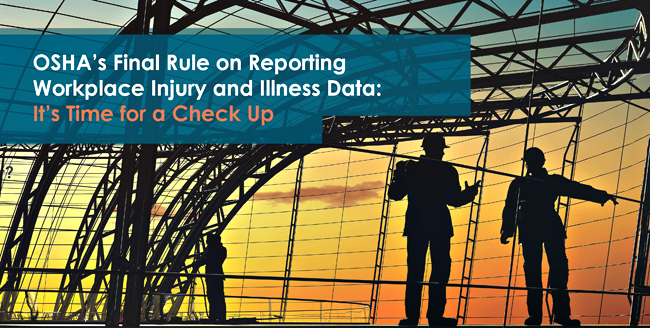 Worried about what the new OSHA Final Rule means for your company? Don't worry – we've got you covered. If you are a business owner, in-house counsel, human resource policy decision-maker, employment and labor law specialist, or a front-line HR professional, you won't want to miss our webinar on Wednesday, December 7th at noon Central. Hinshaw Labor & Employment lawyers Aimee E. Delaney and Elizabeth Odian will walk
you through the revised OSHA regulations, their implications, and ways you can manage risk to your organization. More ›
It is not uncommon for companies to contract their daily business operations to third-party companies. In Motta et al v. Global Contact Services, Inc., the court addressed whether such relationships relieve the outsourcing company of any duties to address discrimination or harassment in the workplace. More ›
The converging paths of the Family Medical Leave Act's (FMLA) and the Americans with Disabilities Act (ADA) ranks among the most difficult legal issues for employers to safely traverse. Employers should think twice before terminating an employee who cannot return to work after 12 weeks of FMLA leave. This is because courts across the country have held that additional leave may be a necessary reasonable accommodation under the ADA. The question then becomes, how much additional leave does one need to provide an employee before he or she is no longer protected by the ADA. More ›
Effectively responding to employee discrimination complaints by current employees without running afoul of federal and state anti-retaliation laws presents a slippery slope for all employers. In fact, retaliation complaints make up nearly half of all discrimination charges filed with the EEOC today. Thus, it is critical that employers, their managers, supervisors, and employees understand who the laws protect and what constitutes retaliation.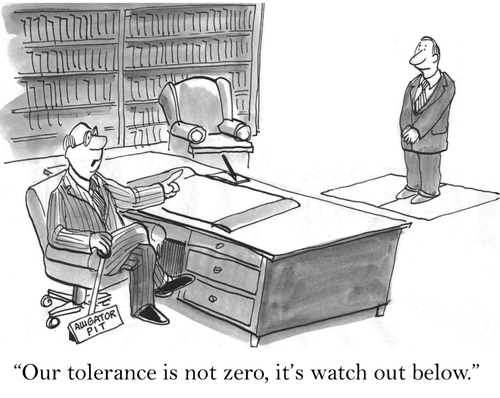 On Thursday the EEOC sought to clarify these standards by issuing updated proposed enforcement guidance. The proposal is the first update to the EEOC's Compliance Manual since 1998. The proposal was prompted by significant developments in the law and the marked increase of retaliation claims over the last eighteen years.
The 76-page proposal covers the definition of retaliation, the elements of a retaliation claim, interference claims under the Americans with Disabilities Act, remedies, and best practices. Rather than summarize all of the above, I will highlight the most significant developments below. More ›
Search

Subscribe via Email


Subscribe to this blog's feed

Follow us on Twitter
Blog Editors