Showing 3 posts in Interference.
The Family & Medical Leave Act ("FMLA") grants employees leave in certain enumerated situations. The Fifth Circuit Court of Appeals recently held it also allows the employee and employer to strike an agreement that the employee will perform certain duties and responsibilities during the leave and receive compensation for it without creating an actionable interference claim under the FMLA. More ›
Too often, we think of Americans with Disabilities Act ("ADA") claims in terms of discrimination and failure to accommodate. Employment lawyers typically see interference claims in the context of other employment statutes, such as the Family Medical Leave Act ("FMLA"). However, the ADA also includes a provision prohibiting interference. It is unlawful for an employer to "coerce, intimidate, threaten or interfere with any individual in the exercise or enjoyment of, or on account of his or her having exercised or enjoyed, or on account of his or her having aided or encouraged any other individual in the exercise or enjoyment of, any right granted or protected by the ADA." More ›
Effectively responding to employee discrimination complaints by current employees without running afoul of federal and state anti-retaliation laws presents a slippery slope for all employers. In fact, retaliation complaints make up nearly half of all discrimination charges filed with the EEOC today. Thus, it is critical that employers, their managers, supervisors, and employees understand who the laws protect and what constitutes retaliation.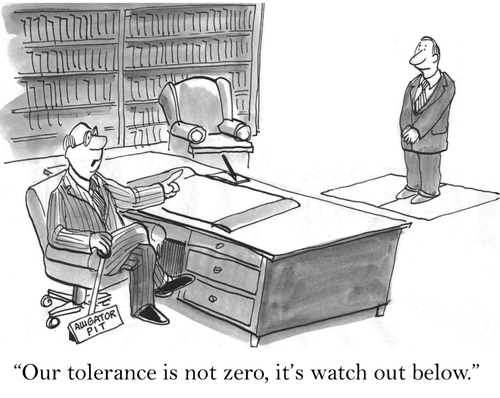 On Thursday the EEOC sought to clarify these standards by issuing updated proposed enforcement guidance. The proposal is the first update to the EEOC's Compliance Manual since 1998. The proposal was prompted by significant developments in the law and the marked increase of retaliation claims over the last eighteen years.
The 76-page proposal covers the definition of retaliation, the elements of a retaliation claim, interference claims under the Americans with Disabilities Act, remedies, and best practices. Rather than summarize all of the above, I will highlight the most significant developments below. More ›
Search

Subscribe via Email


Subscribe to this blog's feed

Follow us on Twitter
Blog Editors