New York City Employers Now Required to Disclose Salary Range When Posting a Job Listing
On December 15, 2021, the New York City Council approved a bill amending the New York City Human Rights Law, transforming how employers advertise a job listing. Mayor Eric Adams chose not to veto the legislation before the January 14, 2022 deadline, therefore the new law is set to become effective on May 14, 2022.
The new law requires an employer of four or more employees (including independent contractors) or an employment agency to disclose the minimum and maximum salary for both publicly advertised jobs and internal promotions or transfer opportunities. The salary range would extend "from the lowest to highest salary the employer in good faith believes at the time of posting it would pay for the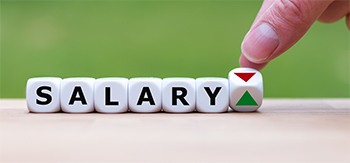 advertised job, promotion, or transfer opportunity." The new law was passed to further New York City's effort at achieving pay equity. A failure to comply with the new law constitutes an unlawful discriminatory practice in violation of the New York City Human Rights Law. It should be noted that the new law does not apply to job postings for temporary employment at a temporary help firm.
While the term "salary" is not defined, employers should consider disclosing the required salary range—regardless of whether a position is salaried, exempt, or hourly non-exempt—to ensure compliance with the new law. While guidance has not yet been issued on other matters, such as whether bonuses or fringe benefits must be included in the job posting, the new law authorizes New York City's Commission on Human Rights to issue rules and regulations to implement and enforce the law. Employers should review salary ranges for all job postings, as well as the process involved in determining the salary ranges, and ensure all job postings comply with the new law on or before the effective date. Consult with your Hinshaw attorney to ensure compliance with the new law.