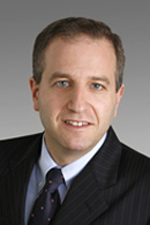 Peter J. Felsenfeld
Partner
pfelsenfeld@hinshawlaw.com
415-743-3724
Peter Felsenfeld has a diverse litigation practice representing businesses, individuals and insurance companies in complex litigation matters. He …
Showing 42 posts by Peter J. Felsenfeld.
A company cannot fire an employee in retaliation for complaining to supervisors about sexual harassment, the Sixth Circuit recently held in Equal Employment Opportunity Commission v. New Breed Logistics, No. 13-6250 (6th Cir. April 22, 2015). This seems pretty straightforward, right? Not entirely. In this case, the employer argued that an employee who tells a supervisor to stop harassing her is not engaging in "protected activity" because she is not officially opposing an unlawful employment practice. Without the protected activity, there can be no retaliation, the employer argued. As discussed more fully below, and probably not as a surprise to many, this argument did not fly with the Court. More ›
It would never occur to most employers that "embarrassment" could serve as the grounds for a disability discrimination claim, but that's exactly what an employee attempted to argue in Lester v. City of Lafayette. In this case, a federal district court judge rejected a former city employee's argument that she was fired because officials from the City of Lafayette, Colorado (the "City") were embarrassed by her disabled daughter. More ›
Employers in Oakland, California take note: A voter-approved measure raising Oakland's minimum wage and creating sick leave requirements for workers in the City went into effect this week. If you have employees in Oakland, review your policies and practices to make sure you are in compliance! More ›
In Rickard v. Swedish Match North America, Inc., the Eighth Circuit held that a supervisor's allegedly inappropriate behavior did not rise to the level of actionable discrimination based on age and sex. The case reminds us that an employment discrimination plaintiff must do more than simply allege offensive conduct. The alleged actions must be sufficiently serious as to affect the "terms, conditions or privileges" of employment. More ›
Employers must always be careful when adding an arbitration clause to an existing employment agreement. The amendment process becomes even trickier when the employment relationship is governed by multiple documents.That was the situation in Sharpe v. AmeriPlan, where the Fifth Circuit analyzed whether an arbitration provision that an employer added to one contract could be harmonized with provisions in two other contracts that defined the employment relationship.
The Fifth Circuit faced two fundamental issues: (1) whether the later-added arbitration requirement was compatible with the forum selection clause contained in another document, and (2) whether the arbitration clause could be reconciled with provisions in other contracts requiring that disputes first be submitted to non-binding mediation. The court ultimately held that the arbitration requirement could be harmonized with the forum selection clause, but not with the mediation requirement under these facts. The case provides potentially important guidance for employers to follow when considering whether they can lawfully add an arbitration provision to an existing agreement. More ›
The Supreme Court's decision last week in NLRB v. Canning left many employers scratching their heads—and with good reason.
Sure, the unanimous ruling served as a rebuke to the Obama Administration, and hundreds of National Labor Relations Board (NLRB) rulings expanding employee rights and protections have been wiped off the books. But what exactly is the current state of the law? And how should you, as an employer, proceed in terms of creating and implementing employment-related policies? More ›
The United States Supreme Court has struck down President Obama's controversial 2012 nominations to the NLRB, holding that the President violated the Constitution by using his recess appointments power when the Senate was still in session.
The ruling in NLRB v. Noel Canning calls into question hundreds of mostly pro-union NLRB decisions rendered by the improperly constituted board. It also will limit the ability of future presidents unilaterally to fill agency vacancies with highly partisan appointees. More ›
In Rosenfeld v. Abraham Joshua Heschel Day School, Inc., the Second Appellate District held that a plaintiff whose pleadings alleged intentional employment discrimination could not assert a disparate impact theory for the first time at trial.
The case highlights the distinction between "disparate treatment" and "disparate impact" theories under California's Fair Employment and Housing Act ("FEHA"). Disparate treatment is intentional discrimination against an individual on prohibited grounds, such as race, sex or another protected category. More ›
In Hall v. Rite Aid Corp., the Fourth Appellate District reversed the trial court's decertification of a putative class of cashiers who challenged their employer's policy of requiring them to stand while checking out customers.
The case is the latest in a series of California appellate opinions holding that a determination on class certification must focus on the plaintiff's theory of liability — not the merits of the underlying allegations. More ›
The Court's ruling will likely define the scope of the president's recess appointments power for future administrations.
It's easy to identify recess in an elementary school day: The bell rings, the kids tumble out of class, and the yard fills with playful shrieks and laughter.
Not so with Congress. The U.S. Senate's chambers may be dark, official business on hold, the senators all home on vacation, and yet the legislative body may still be in session. More ›