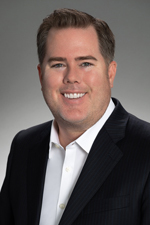 Andrew M. Gordon
Partner in Charge of Ft. Lauderdale Office
agordon@hinshawlaw.com
954-467-7900
For over a decade, businesses and their management teams throughout the United States have entrusted Andrew Gordon to help accomplish their goals …
Showing 14 posts by Andrew M. Gordon.
Beginning on July 1, 2023, private employers in Florida with more than 25 employees will be required to use the federal E-Verify system for all new hires in order to verify that newly hired employees are legally authorized to work in the U.S. The 25-employee threshold refers to the total number of company employees, not just those employees who work in Florida. Covered Florida employers must enroll in E-Verify using the E-Verify.gov website and follow the registration process. E-Verify requires the employer to transcribe a new hire's information from his or her I-9 into E-Verify, which will confirm whether the new hire is authorized to work in the U.S. Employers who do not comply with this new law will be subjected to stiff penalties for noncompliance, including costly daily fines and suspension and/or revocation of state licenses. The penalties for noncompliance will take effect July 1, 2024. More ›
On April 22, 2022, Governor DeSantis signed into law the Individual Freedom Act—otherwise known as the "Stop WOKE Act"—which set to amend several statutes relating to education and employee rights. Scheduled to go into effect on July 1, 2022, the Stop WOKE Act prohibits employers from mandating employees to attend trainings that endorse certain topics regarding race, color, sex, and/or national origin. We previously wrote a byline which explained in further detail what the Stop WOKE Act specifically prohibits. More ›
On September 30, 2021, Florida's hourly minimum wage rate increased from $8.56 to $10.00. For the next five years, the hourly minimum wage in Florida will increase by $1.00 each year until it reaches $15.00 per hour in 2026. This increase came as the result of Amendment 2, passed on November 3, 2020, by an overwhelming majority of Florida voters. More ›
On January 1st, 2017, the minimum wage in Florida will increase from $8.05 an hour to $8.10 an hour. This represents the fifth-smallest hourly increase since Florida established a state minimum wage in 2005. For tipped employees, the minimum wage will be at least $5.08 an hour. More ›
The 11th Circuit recently held that an officer at a county jail in Florida who was undergoing treatment for cancer cannot proceed with her Americans with Disabilities Act ("ADA") claim because she failed to identify a reasonable accommodation that would allow her to perform the essential functions of an available position. More ›
The U.S. Department of Labor ("DOL") recently announced its Final Rule changing the definition of "spouse" in the Family and Medical Leave Act ("FMLA") to include most same-sex married couples. The Final Rule becomes effective March 27, 2015. More ›
On January 21st, the Supreme Court affirmed a former air marshal's right to whistleblower protection relating to his leaking of air security plans to the media. The 7-2 decision written by Chief Justice John Roberts in the case, Department of Homeland Security v. MacLean, No. 13-894 (U.S. January 21, 2015), represents a rare victory for government whistleblowers who expose dangers to public health or safety. More ›
The 11th Circuit Court of Appeals recently shouted down the EEOC's broad subpoena powers when it held that the Commission wasn't entitled to hiring and firing information relating to Royal Caribbean's workers and job applicants who were not U.S. citizens, because that information had no bearing on the charge before the EEOC.
In 2010, Jose Morabito, an Argentinean national who was employed by Royal Caribbean as an assistant waiter on one of its cruise ships, filed a charge of discrimination with the EEOC. In his charge, Mr. Morabito claimed Royal Caribbean violated the ADA when it failed to renew his employment contract after he was diagnosed with a medical condition. Royal Caribbean responded to the charge by arguing (1) that the ADA was not applicable because Mr. Morabito was a foreign national who was employed on a ship flying the flag of the Bahamas, and (2) that, because Royal Caribbean ships are registered under the laws of the Bahamas, Royal Caribbean was required to follow the Bahamas Maritime Authority ("BMA") medical standards for seafarers, which disqualified Mr. Morabito from duty. More ›
The Sixth Circuit recently upheld a Michigan district court's decision to dismiss a 52-year-old African-American female security guard's age, race, and sex discrimination claims arising from her discharge following an incident with a combative psychiatric patient at the hospital where she worked. More ›