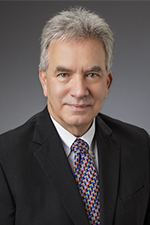 Tom H. Luetkemeyer
Partner
tluetkemeyer@hinshawlaw.com
312-704-3056
Tom Luetkemeyer concentrates his practice in the areas of labor and employment law and corporate health care law. Tom represents management employers …
Showing 47 posts by Tom H. Luetkemeyer.
The National Labor Relations Board (NLRB) reversed over fifty years of established precedent on August 25, 2023, when it decided to overrule its 1971 decision in Linden Lumber and reinstate a modified version of its 1949 Joy Silk doctrine. The practical impact of the NLRB's decision in Cemex Construction Materials Pacific, LLC is that recourse to a private ballot election to test a union's claim of majority support may decline. This decision also likely will limit the right of employees to a private ballot election free of coercion as they decide whether to support a union as their exclusive bargaining representative. More ›
The General Counsel of the National Labor Relations Board (the Board) took aim at non-compete and non-solicitation agreements in Memorandum GC 23-08, issued on May 30, 2023. The General Counsel of the Board, Jennifer Abruzzo, said she believes that except in limited circumstances, the "proffer, maintenance, and enforcement of non-compete agreements" violates Section 8(a)(1) of the National Labor Relations Act (the Act). Memoranda such as this reflect the prosecutorial perspective of the General Counsel's office and direction to the Regional Directors on case handling. That said, Memorandum GC 23-08 is not a decision of the Board, a rule promulgated by the Board under its rule-making authority, or the result of a challenge to a Board decision in federal court. However, it certainly forecasts how this General Counsel and the Regions will assess non-competes and handle unfair labor practice charges involving these covenants. More ›
The National Labor Relations Board (NLRB) recently issued a controversial decision concerning the use of non-disparagement and confidentiality provisions by employers in separation agreements. In McLaren Macomb and Local 40, RN Staff Council Office and Professional Employees International Union, AFL-CIO (Case 07-CA-263041), the NLRB found that including broadly-worded non-disparagement and confidentiality provisions in a separation agreement was unlawful, notwithstanding the lack of an intent to chill or limit the exercise of Section 7 rights of employees under the National Labor Relations Act (the Act). More ›
Voluntary recognition of a union as the exclusive bargaining representative for employees within an identified bargaining unit of the employer can have potentially game-changing consequences for an employer. However, if the National Labor Relations Board (NLRB or Board) agrees to adopt the position of its General Counsel in a brief filed on April 11th in Cemex Construction Materials Pacific, LLC, No. 28-CA-230115., the landscape regarding union representation of employees in the workplace will change dramatically. It will become much easier for unions to organize and more difficult for employers to insist upon a private ballot election. Employees also will lose the right to vote in a private ballot election in many situations. More ›
The Occupational Safety Health Administration (OSHA) issued updated guidance on August 13, 2021, to assist employers in protecting workers who are unvaccinated or otherwise at risk of contracting the virus. The guidance consists primarily of recommendations and seeks to align its approach with guidance issued by the Centers for Disease Control (CDC). CDC and OSHA guidance interact, but Employers have a specific legal obligation under OSHA to provide a safe and healthy workplace free from recognized hazards that are likely to cause death or serious physical harm. More ›
The battle over Scabby the Rat took another turn on July 21, 2021, when the National Labor Relations Board issued its anticipated decision and order in International Union of Operating Engineers, Local 150 and Lippert Components, Inc.
Scabby is a large, 12-foot-high inflatable rat with red eyes, menacing fangs, and claws. Unions often use it to inform the public that they have a dispute with a non-union employer. The rat often is used in construction trades when a non-union contractor provides services at a worksite. Additionally, as part of street theatre, many unions use the rat—along with large banners and union representatives standing nearby—to publicize their disputes with non-union employers, known as the primary employer for labor law purposes. More ›
In a Hinshaw Insights for Employers Alert, we consider the drastic revisions to the National Labor Relations Act and federal labor policy contemplated by the Protect the Right to Organize Act of 2021. The bill was passed with little fanfare by the U.S. House of Representatives last month.
On September 30, 2020, the Occupational Safety and Health Administration (OSHA) updated its answers to frequently asked questions regarding an employer's obligation to report a COVID-19-related fatality if it occurs within 30 days of the work-related incident. Notably, according to OSHA, an "incident" includes exposure to COVID-19 in the workplace. In order for a fatality to be reportable it must occur within 30 days of the exposure at work, and an employer must report the fatality to OSHA within eight hours. The time clock for the reporting obligation commences within eight hours of the employer knowing that the employee has died and that the cause of death was work-related. More ›
The National Labor Relations Board (Board) issued a Guidance Memorandum (Guidance) on September 4, 2020, addressing the analysis of employer assistance in union organizing efforts. The Guidance has been provided as a response to requests from regional directors on a series of issues relating to the "amount of lawful support an employer can provide to a union that is attempting to organize its employees." More ›
Historically, there has been a "push and pull" between the National Labor Relations Board (Board) and employers over mandatory arbitration agreements and class action waivers. Although most of the disputes have been resolved by recent SCOTUS jurisprudence, the Board remains concerned with restrictions in arbitration agreements that limit the ability of employees to file unfair labor practice charges before the Board if employees believe their Section 7 rights have been violated. More ›