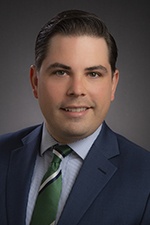 Corey J. Swinick
Associate
CSwinick@hinshawlaw.com
414-225-4806
Corey Swinick advises businesses of all sizes on all aspects of the employment relationship. He assists human resources professionals, in-house …
Showing 9 posts by Corey J. Swinick.
The U.S. Department of Labor (DOL) has proposed a rule that would make it more difficult for companies to treat workers as independent contractors. The proposed rule would return to a "totality-of-the-circumstances" analysis of the economic realities test—in which the factors do not have a predetermined weight and are considered in view of the economic reality of the whole activity. The DOL said it will consider, among other factors, the worker's "opportunity for profit or loss, investment, permanency, the degree of control by the employer over the worker, whether the work is an integral part of the employer's business, and skill and initiative." More ›
In deciding Morgan v. Sundance, Inc., the U.S. Supreme Court has resolved a circuit split, answering the question of whether a party must show prejudice when arguing that the opposing party waived its right to compel arbitration. Previously, all federal circuit courts except the Seventh and D.C. Circuits used an arbitration-specific waiver rule that requires a showing of prejudice. The Supreme Court has now eliminated this requirement. More ›
While helpful to individuals, the new guidance issued recently by the Center for Disease Control raises more unanswered questions for employers preparing or implementing return-to-work strategies. In an advisory published on Hinshaw's website, we review these questions, and provide analysis.
The U.S. Department of Labor issued a Temporary Rule on September 11, 2020, which revises regulations concerning paid sick leave and expanded family medical leave under the Families First Coronavirus Response Act (FFCRA). The rule, which goes into effect on September 16, 2020, was issued in response to the U.S. District Court for the Southern District of New York's decision in State of New York v. Department of Labor on August 3, 2020, which struck down portions of the FFCRA regulations. More ›
In State of New York v. United States Department of Labor, the Southern District of New York struck down several key aspects of the Department of Labor's (DOL) Final Rule implementing the provisions of Families First Coronavirus Response Act (FFCRA). Brought by the State of New York, this suit challenged several features of the DOL's Final Rule as exceeding the DOL's authority. The DOL cross-filed for summary judgment and moved to dismiss for lack of standing. More ›
In a recent summary judgment decision, the Eastern District of Wisconsin held that time spent by employees of staffing agencies both waiting for a job assignment and traveling to the job assignment if they were selected is not compensable time under the Fair Labor Standards Act (FLSA) and Wisconsin's Wage Payment and Collection Laws (WWPCL). The court's decision serves as a reminder for employers and employees alike that not all time spent by an employee for the benefit of, or required by, the employer is compensable time. More ›
Conflict exists between every generation, at least to some degree, and this is not new. Advancements in technology, the status of the economy, and other large-scale factors create differences in perspective between older and younger generations. But employers should be vigilant and warn employees about the use of "Ok Boomer" and other age-related comments, as well as dismissive attitudes directed towards older workers. Given the prevalence of lawsuits alleging age discrimination and harassment, this latest popular phrase is cause for concern. More ›
With the 2020 U.S. Presidential Election less than a year away, political conversations and activities are seeping into almost every aspect of daily life—even the workplace. While discussions on the topic can be harmless, they may also be heated. The Seventh Circuit's decision in Daza v. State of Indiana serves as a cautionary tale and reminder to both public and private employers to proceed with caution when it comes to politics in the workplace. More ›
On August 8, 2019, the U.S. Department of Labor – Wage and Hour Division (collectively the "DOL") issued Opinion Letter FMLA2019-2-A, which interpreted the Family and Medical Leave Act of 1993 (FMLA) to include providing intermittent family leave for a mother to attend committee meetings related to the serious health conditions of her children. The Opinion Letter expands the scope of activities eligible for intermittent FMLA leave. More ›