Showing 3 posts in Freedom of Speech.
Six months into a global pandemic, employers across the United States continue to confront a series of new economic realities. One particular phenomenon employers are having to deal with is a surge of political and social activism in the workplace. Individuals across the country are voicing opinions in what can only be described as a highly polarized political environment. Many employees are expressing their viewpoints both on social media and in the workplace, and it is unreasonable to expect these conversations will not happen during working hours. More ›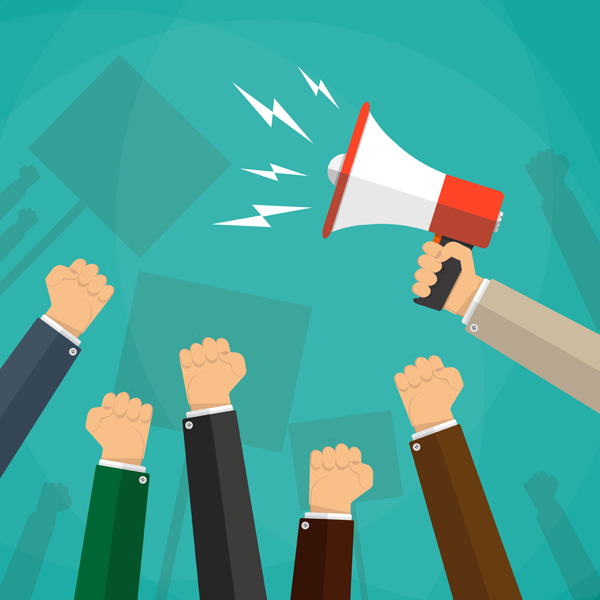 In a decision that may expand the "zone of interest" protected by the First Amendment via 42 U.S.C. §1983, the Supreme Court in Heffernan v. City of Paterson, strengthened free speech rights for public employees by holding a public employee may bring a suit premised on his engagement in protected political activities, even when the employee did not engage in those activities, and the employer was mistaken in its belief that he had.
The Case
The city demoted a police officer (Heffernan) after it believed Heffernan was holding a campaign sign supporting a mayoral candidate and speaking to the candidate's campaign staff. The demotion was intended as punishment for Heffernan's "overt involvement" in the campaign. However, the city was mistaken about his political activity, because Heffernan was only transporting the challenger's sign to his sick mother, at her request. More ›
In this case, a police officer was removed from his position on the K-9 team after it was determined that he, as well as other officers on the team, had serious performance issues that posed a significant risk to team safety. The officer then brought suit against his employer and various other officers alleging that that he was deprived of his constitutional rights in that he was retaliated against for exercising his free speech rights under the First Amendment. Essentially, the officer claimed that he was terminated because he voiced various concerns about the K-9 team's ongoing safety problems and the accidental discharge of weapons. The matter was tried to a jury, who found unanimously that the officer was retaliated against. The employer moved for a judgment as a matter of law, which was denied. The employer appealed. More ›
Search

Subscribe via Email


Subscribe to this blog's feed

Follow us on Twitter
Blog Editors