Interpreting SCOTUS Precedent, Seventh Circuit Unanimously Rejects the EEOC's Claim That Wal-Mart's Light Duty Program Discriminated Against Pregnant Workers
Seven years after the Supreme Court's decision in Young v. UPS articulated the legal standard required to establish intentional discrimination in the context of pregnancy discrimination, the United States Court of Appeals for the Seventh Circuit unanimously affirmed summary judgment in favor of the employer and its light duty policy, which was limited only to employees injured on the job. If you initially scratched your head and wondered how such a decision could be reached post-Young, we'll help unpack the apparent discrepancy.
In 2014, Walmart adopted its "Temporary Alternate Duty" (TAD) policy, which accommodated workers injured on the job by offering them light duty. The policy allowed workers to continue to earn their full wages while complying with medical restrictions, which allowed the company to avoid increased costs in workers' compensation claims tied to lost wages. Walmart did not offer light duty under the TAD policy to pregnant workers or workers who were injured off the job. Rather, pregnant workers with lifting or other physical restrictions related to pregnancy were required to go on leave.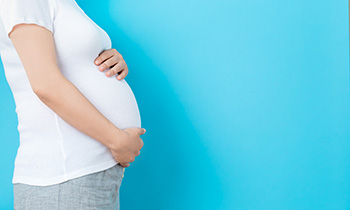 The Equal Employment Opportunity Commission (EEOC) filed suit asserting class claims of discrimination under the Civil Rights Act of 1964 and the Pregnancy Discrimination Act.[1] The district court granted Walmart's motion for summary judgment and the EEOC appealed. The EEOC argued that the lower court erred in applying the legal standard set forth in the U.S. Supreme Court's 2015 decision, Young v. UPS, 135 S. Ct. 1338 (2015), which it asserted imposed a heightened burden on Wal-Mart to not only set forth a legitimate, non-discriminatory reason for its policy of accommodating nonpregnant workers injured on the job, but also to explain why it excluded pregnant workers from that benefit.
The Pregnancy Discrimination Act declared that sex discrimination under Title VII includes discrimination "because of or on the basis of pregnancy, childbirth, or related medical conditions." § 2000e(k). The second clause of the Act provides that "women affected by pregnancy, childbirth, or related medical conditions shall be treated the same for all employment-related purposes … as other persons not so affected but similar in their ability or inability to work." Id. (emphasis added).
In resolving the legal dispute in Young related to what evidence was required to establish pregnancy discrimination in connection with a light duty policy from which pregnant workers were excluded, the U.S. Supreme Court adopted the burden-shifting framework of McDonnell Douglas[2]. First, a plaintiff has the burden to demonstrate that she is in a protected class, sought accommodation, was denied the accommodation, and that the employer accommodated others "similar in their ability to work or not work." Second, once established, the burden shifts to the employer to offer a legitimate, non-discriminatory reason for denying the accommodation. Third, the plaintiff may overcome summary judgment if she can provide sufficient evidence that the employer's policies impose a significant burden on pregnant workers and that the articulated legitimate, non-discriminatory reason is not sufficiently strong to justify this burden.
Affirming the lower court's granting of summary judgment to Wal-Mart, the Seventh Circuit rejected the EEOC's argument that Wal-Mart was subject to a higher legal standard under step two of the Young analysis for determining whether an employer's policy or practice violates the Pregnancy Discrimination Act. While the highlighted clause of the Act requires that women affected by pregnancy, childbirth, or related medical conditions be treated the same as other persons not so affected but similar in their ability or inability to work, this language did not impose a heightened burden of production on employers at step two of the McDonnell Douglas legal framework.
Once confirmed that there is no heightened burden for employers under the burden-shifting framework, how did Wal-Mart succeed where UPS failed in the Young case? The Seventh Circuit found the facts presented by Wal-Mart to be distinguishable from those presented by UPS and its light duty policy in Young. Though both policies on their face restricted light duty work only to those injured on the job, the devil was in the details, namely the consistent application of the policies by the employer.
The evidence in Young suggested that UPS allowed accommodations to other groups of workers with lifting restrictions not tied to on-the-job injuries. UPS extended light duty work to employees who lost certifications due to failed medical exams, accidents and injuries that did not occur on the job and others. The facts suggested UPS was actually accommodating lifting restrictions from every source except pregnancy. This evidence could be used to satisfy the third step of the analysis in Young, creating a genuine issue of material fact as to whether a significant burden exists on pregnant workers by showing a large percentage of nonpregnant workers were being accommodated while a large percentage of pregnant workers were not.
No such evidence existed concerning the Wal-Mart policy and its application. Wal-Mart's attempt to limit its own liability under Wisconsin's workers' compensation law by offering light duty to workers injured on the job and denying this accommodation to all other inapplicable workers constituted a legitimate, non-discriminatory reason for failing to offer light duty to pregnant workers. The EEOC failed to present sufficient evidence at the third stage of the burden shifting analysis to rebut that legitimate, non-discriminatory reason.
However, employers, before you dust off those limited light duty policies, take caution. This decision is not a wholesale sanction of such policies, but a lesson in restraint. Wal-Mart succeeded where UPS failed because of the evidence presented on the legitimate business reason for the light duty policy and the consistent application of the policy. Despite having somewhat similar policies, Young presented evidence that basically everyone but pregnant workers had been accommodated with light duty work, which was sufficient to overcome the legitimate, non-discriminatory reason articulated for the policy and demonstrate a burden on pregnant employees sufficient to vacate summary judgment. This case does not modify the analysis of Young and, in fact, reinforces its holding and the test established by the Supreme Court. While there is no magic numerical formula to the third step in the Young test, where a large percentage of similarly situated employees with restrictions stemming from a variety of causes who are not pregnant are being accommodated with light duty work while pregnant employees are being denied, the employer will likely find itself in a situation much closer to UPS than to Wal-Mart.
---
[1] EEOC v. Wal-Mart Stores East, L.P., No. 3:18-cv-00783-bbc (7th Cir. 2022).
[2] McDonnell Douglas Corp. v. Green, 411 U.S. 792 (1973).