NLRB Decision that Broadly-Worded Confidentiality Provisions in Separation Agreements are Unlawful Raises Important Questions
The National Labor Relations Board (NLRB) recently issued a controversial decision concerning the use of non-disparagement and confidentiality provisions by employers in separation agreements. In McLaren Macomb and Local 40, RN Staff Council Office and Professional Employees International Union, AFL-CIO (Case 07-CA-263041), the NLRB found that including broadly-worded non-disparagement and confidentiality provisions in a separation agreement was unlawful, notwithstanding the lack of an intent to chill or limit the exercise of Section 7 rights of employees under the National Labor Relations Act (the Act).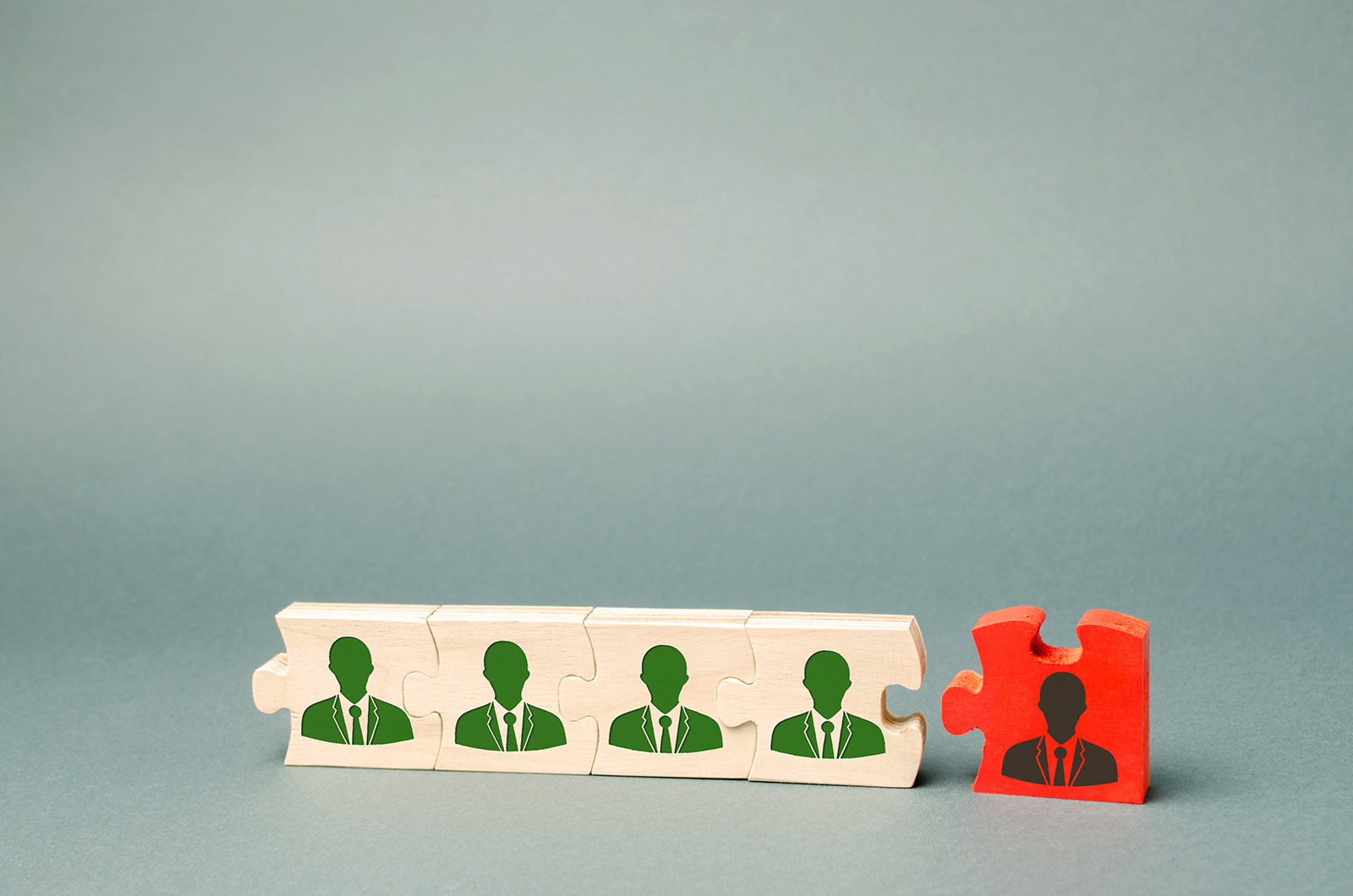 Despite the considerable press coverage the decision already has received, it is important not to over-estimate its impact or significance. First, the decision generally will apply only to employees under the Act—not to supervisors or those above them in an organization. There are limited circumstances where supervisors also can be the victim of an unfair labor practice act, however, this is not likely one of those circumstances. Therefore, separation agreements affecting executives or supervisory personnel generally carry a higher dollar value and greater exposure, and in most cases, those agreements will not be affected by this decision. Also, many employers have already anticipated this decision, and have included robust protected rights and severability provisions into their separation agreements. Nevertheless, the decision raises many questions left unanswered by the NLRB. Those questions are summarized below.
Some background and context on the Act and the current legal positions taken by the General Counsel and the NLRB as currently constituted are in order. First, as defined under the Act, all employees have Section 7 rights. Therefore, this decision applies with equal force to covered employees, regardless of whether the workforce is unionized. Second, this case is one of many initiatives by the current General Counsel to reverse either decisions from the prior Trump Board or precedent that, in many cases, is decades-old but still deemed unacceptable to the current General Counsel. In fact, this General Counsel has distributed memoranda soliciting cases that will bring issues to the full NLRB in order to do exactly that—create new Board law or reverse unfavorable precedent.
In McLaren, the issue presented was whether the Respondent violated Section 8(a)(1) of the Act by offering a severance agreement to employees who were being furloughed (laid off). The two provisions in question included what is typically known as a non-disparagement clause, which prevents recipients of the agreements from making statements that could disparage or harm the employer's image. The case also involved a basic confidentiality provision, which prevented the agreement recipient from disclosing the "terms of this Agreement." In this case, there was also a "non-disclosure" provision that operated as a non-disparagement clause and prevented the employees from making statements to employees or to the general public which would disparage or harm the image of the employer, its parent and affiliated entities, as well as officers, directors and employees. The agreement provided for monetary and injunctive relief in the event that the laid-off employees violate their obligations under the two clauses.
This is an unfair labor practice case, and the General Counsel can find a violation of Section 8(a)(1) when an employer interferes with Section 7 rights. In general terms, under Section 7 of the Act, an employee has the right to engage in concerted action for mutual aid and protection regarding terms and conditions of employment. Intent to violate the Act is not a necessary component of an 8(a)(1) violation. Put another way, a provision which unnecessarily chills or frustrates the exercise of Section 7 rights violates an employee's rights under the Act, regardless of whether it was created with that intent in mind or disseminated in an intentionally coercive way.
There is significant debate about whether McLaren actually returns us to prior Board precedent or creates new law. In reality, it is a little of both. McLaren purports to overrule two Trump Board decisions (Baylor University and IPG). In those cases, however, the proffering of the agreement containing problematic non-disparagement and confidentiality provisions was accompanied by other unfair labor practices committed by the employer. In McLaren, the employer also committed unfair labor practices unrelated to the offering of the agreement in question. Therefore, even under the Trump Board precedent, the same result likely would have occurred. In other words, based on the case facts, there was no need to overrule prior Board law.
But McLaren goes further and suggests strongly that even in the absence of other unfair labor practices, the mere proffering of an agreement with overly-broad non-disparagement and confidentiality clauses would violate the Act. In this way, it creates new law and extends prior precedent. On the other hand, there is Board precedent that overly broad work rules that chill Section 7 rights are unlawful. But these were not work rules—they were contractual proposals to laid-off employees. Returning to precedent or creating new law? Experienced labor attorneys understand the answer often depends on the political perspective of the majority party controlling the Board.
Essentially, the McLaren Board found that what matters is whether the agreement on its face restricts the exercise of statutory rights. If so, the use and proffering of such an agreement can be an independent violation of Section 8(a)(1). The Board essentially found that prior precedent was "incorrectly premised" on the contention that employer intent (or animus) toward the exercise of Section 7 rights is a relevant factor in the analysis. McLaren stands for the proposition that an employer violates Section 8(a)(1) simply by proffering a severance agreement with provisions that unreasonably restrict the exercise of Section 7 rights.
This brings us to a number of unanswered questions by McLaren. Employers are already questioning what impact this case will have on what are now very typical and almost ubiquitous non-disparagement and confidentiality provisions in both separation and settlement agreements. One question is whether an enforcement action (not brought before the NLRB) could result in voiding a previously tendered and executed separation agreement based on Mclaren. The answer to this question is clearly no, as federal law would preempt any state law enforcement issue, and unfair labor practice allegations must go first to the NLRB. Unfair labor practices must be filed within six months of the incident giving rise to the unlawful action.
Other questions raised by McLaren include:
What would be the result if an employer has a robust protected rights clause which creates exceptions to the confidentiality and non-disparagement provisions? Protected rights provisions typically refer to the right to file a charge, cooperate with the NLRB in investigating the charge, or even communicate with co-employees about terms and conditions of employment. There was only passing reference to such a savings clause, and we suspect that no such robust clause was included in the agreement before the Board in McLaren.
What would be the impact of a strong severability clause? A strong severability clause would protect the enforceability of independent provisions in the event an agency or a court finds another independent provision unlawful. The most significant of these independent rights and obligations would be the release of a separation or severance agreement.
Does McLaren apply equal force to settlement agreements of claims and lawsuits as it does to a proffered separation agreement? The decision is silent on this question, but there is no reason to suspect that this Board and General Counsel would treat the context of the agreements differently.
As we indicated above, it is important not to exaggerate or over-emphasize the significance of this case. First, it generally will not apply to individual employees at a company at the supervisory ranks and above. Therefore, it likely will apply mainly to non-supervisory employees—in other words—those who fall within the definition of employee under the Act. Further, the likelihood of substantial payouts exists only with respect to the resolution of disputed claims, and the significance of this decision in group layoffs or other separations where a formula severance payment is made, the dollar exposure is often less.
In many ways, this decision is primarily academic, especially when considering its practical impact. Many employers already do not overly restrict non-supervisory personnel from keeping all agreement terms confidential. Many already limit confidentiality to the amount of the payment under the agreement. Even the NLRB, in its internal settlement memoranda, tends to indicate that keeping the amount confidential in a non-Board settlement is appropriate.
Moreover, many employers are cognizant of the limited efficacy of non-disparagement clauses and the damages that might be obtained if an employee violates the covenant. Whether employers choose to include such provisions for non-supervisory employees will be a matter of risk assessment. Given the limited, practical remedies available on an enforcement action (other than a claw-back), many employers may choose to simply avoid altogether non-disparagement clauses in separation agreements for non-supervisory employees. It is clear from dicta in McLaren that financial penalties associated with a violation of these clauses could be particularly troublesome for employers.
We encourage you to consult with counsel concerning your current separation and settlement agreement templates in light of this decision. As discussed above, the decision raises many questions which must be resolved in further and subsequent Board decisions. However, given the current composition of this Board, employers should not expect a sympathetic ear.