The 12 days of California Labor & Employment Series – Day 5: Harassment and Discrimination Allegations - No More Shush
In the spirit of the season, we are using our annual "12 days of the holidays" blog series to address new California laws and their impact on California employers. On this fifth day of the holidays, my labor and employment attorney gave to me: five golden rings and SB 331.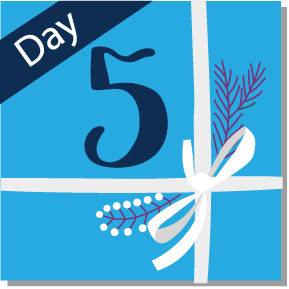 During the #MeToo movement, numerous protections were put in place to limit sexual harassment. One of those protections was SB 820, which went into effect on January 1, 2019. Around the time of the #MeToo movement, our news feeds were filled with stories regarding celebrities, company executives, and public officials who had been accused of sexual harassment but had entered into settlement agreements that prevented disclosure of the allegations. As we explained in an earlier post on SB 820, it prohibited any provision in a settlement agreement that prevented the disclosure of factual information relating to certain enumerated sexual offenses, including, but not limited to, sexual assault and sexual harassment.
As of January 1, 2022, the prohibition of disclosure of factual information will now extend to matters outside of sexual harassment and other sexual offenses. With the enactment of SB 331, settlement agreements can no longer prohibit the disclosure of factual information involving acts of workplace harassment or discrimination not based on sex. All types of workplace harassment and discrimination are now included.
In addition, an employer cannot require an employee to sign a nondisparagement agreement or other document to the extent it has the purpose or effect of denying the employee the right to disclose information about those acts. Any nondisparagement or other contractual provision that restricts an employee's ability to disclose information must include the following language, in substantial form: "Nothing in this agreement prevents you from discussing or disclosing information about unlawful acts in the workplace, such as harassment or discrimination or any other conduct you have reason to believe is unlawful."
SB 331 also prohibits an employer or former employer to include in any agreement related to an employee's separation from employment any provision that prohibits the disclosure of information about unlawful acts in the workplace. An employer must also advise the employee that he/she/they may consult with an attorney, and the employer must provide the employee or former employee with no less than five business days in which to do so.
Settlement agreements can still can include confidentiality as it relates to the settlement amount. Further, a settlement agreement can also still include confidentiality as it relates to the name or identity of the claimant if based on the claimant's request unless the claim involves a government agency or a public official. Likewise, a separation agreement can still include confidentiality as to the amount as well. Both settlement agreements and separation agreements can also still include a general release of all claims. In addition, SB 331 contains a carve-out that this section does not apply to a negotiated settlement agreement to resolve an underlying claim that has been filed by an employee in court, before an administrative agency, in an alternative dispute resolution forum, or through an employer's internal complaint process.
Harassment and discrimination allegations of any kind need to be taken very seriously. If you are advised of such an allegation, ensure a thorough and appropriate investigation is completed. If a settlement takes place prior to any litigation, it is recommended you consult with your counsel. In addition, note the additional confidentiality issues that need to be taken into consideration when drafting the settlement agreement. Employers need to be cognizant of the required language for the agreement as well as to provide the appropriate time for an employee to consult with an attorney in a separation agreement.