Calling All Employers: Webinar Discussing OSHA's Final Rule on Reporting Workplace Injury and Illness Data
Worried about what the new OSHA Final Rule means for your company? Don't worry – we've got you covered. If you are a business owner, in-house counsel, human resource policy decision-maker, employment and labor law specialist, or a front-line HR professional, you won't want to miss our webinar on Wednesday, December 7th at noon Central. Aimee Delaney and Elizabeth Odian will walk you through the revised OSHA regulations, their implications, and ways you can manage risk to your organization.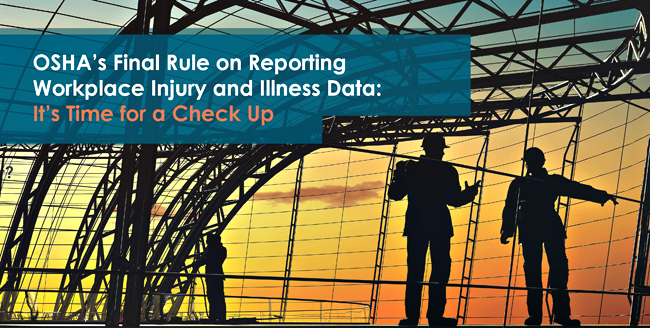 The revised rules governing how employers must report workplace injury and illness data to the agency took effect November 1, 2016, but there is still time to make sure you are up to speed and take appropriate measures. They may impact otherwise standard provisions in many employment policies, e.g. post-accident drug and alcohol testing.
Topics covered will include:
Revised rule requirements for employers of different sizes
The new notice and anti-retaliation requirements
Deciphering the rules' "reasonable" reporting procedures requirements
Increased civil penalties
Best practices
Search

Subscribe via Email


Subscribe to this blog's feed

Follow us on Twitter
Blog Editors