Hinshaw's 12 Days of California Labor & Employment Series – Day 12: COVID-19 Notification Requirements
In the spirit of the season—and keeping some semblance of normal—we are using our annual "12 days of the holidays" blog series to address new California laws and their impact on California employers. On this twelfth day of the holidays, my labor and employment attorney gave to me: twelve drummers drumming and AB 685.
In a year marked by the pandemic, it seems rather appropriate that our 2020 series is bookended with COVID-19 laws. As the pandemic evolved, so did requirements for employers to comply with COVID-19 guidelines. Earlier this summer, Virginia became the first state to adopt emergency COVID-19 regulations. As was suspected, California followed suit and enacted its own legislation to help slow the spread of COVID-19 and also emphasize employee safety.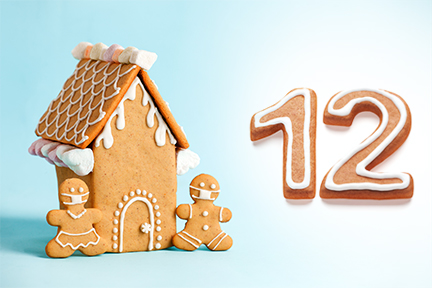 Effective January 1, 2021, AB 685 creates reporting and notification requirements for employers as they continue to address COVID-19. In addition, it provides Cal/OSHA more authority to address employers who are not following guidelines. AB 685 sunsets on January 1, 2023.
When is notice required?
Mandatory notifications are required when one of the following occurs:
The employer is advised by a public health official that an employee was exposed to a qualifying individual
The employer is advised that an employee or their emergency contact is a qualifying individual
The employer is advised that an employee is a qualifying individual due to a positive employer COVID-19 test
The employer is advised by a subcontractor that one of its employees is a qualifying individual and was at the employee's worksite
According to AB 685, a "qualifying individual" is a person who has any of the following:
A laboratory-confirmed case of COVID-19, as defined by the State Department of Public Health
A positive COVID-19 diagnosis from a licensed health care provider
A COVID-19-related order to isolate provided by a public health official
Has died due to COVID-19, in the determination of a county public health department or per inclusion in the COVID-19 statistics of a county
Who receives the mandatory notifications?
When an employer is advised of potential exposure to COVID-19, it is now required they do the following within one business day of the notice:
Provide a written notice to all employees and employers of subcontracted employees who were on the premises at the same worksite as a qualifying individual within the infectious period that they may have been exposed to COVID-19
Provide a written notice to the exclusive representative (i.e. union), if any, of notified employees
Provide all employees who may have been exposed and exclusive representatives, if any, with information regarding COVID-19-related benefits to which the employee may be entitled under applicable federal, state, or local laws, including workers' compensation, and options for exposed employees; this includes COVID-19-related leave, company sick leave, state-mandated leave, supplemental sick leave, or negotiated leave provisions, as well as anti-retaliation and anti-discrimination protections of the employee
Notify all employees—and the employers of subcontracted employees and the exclusive representative, if any—of the disinfection and safety plan that the employer intends to implement and complete, per the Centers for Disease Control (CDC) guidelines
How should notifications be given?
Written notice must be provided in a manner consistent with how the employer generally communicates with its employees such as email, mail, or text. It may be hand delivered as well. Since the employer must ensure it was received within one business day, a follow up call, text, or in-person conversation may be required to confirm the notification was received.
The written notice must be in English as well as any other language understood by the majority of employees. Employers are required to maintain records of these specific written notifications for at least three years.
What should employers do if there is an outbreak?
According to AB 685, an outbreak is defined as three or more laboratory confirmed cases of COVID-19 among employees who live in different households within a two week period, per the State Department of Public Health. When an employer has knowledge that there is, by definition, a COVID-19 outbreak, additional reporting requirements are activated.
The employer must notify the local public health agency in the jurisdiction of the worksite of the names, number, occupation, and worksite address of these employees within 48 hours. Mandatory reporting to the local health department continues after the outbreak for any subsequent laboratory confirmed cases at the worksite.
The information provided by employers can be released by the California Health Department to show the public where outbreaks have occurred. If this occurs, personal identifiable information is not provided.
Cal/OSHA Enhancements
AB 685 provides the Division of Occupational Safety and Health (DOSH), better known as Cal/OSHA, the authority to prevent entry into any place of employment that has been deemed an "imminent hazard." It also allows Cal/OSHA to prohibit operations when a worksite exposes workers to the risk of infection of COVID-19 so as to constitute an imminent hazard.
Before COVID-19, when Cal/OSHA intended to issue a serious citation, it would provide correspondence to the business containing the alleged violation descriptions, so that the employer had an opportunity for rebuttal or to engage in dialogue with Cal/OSHA. Under AB 685, this pre-citation correspondence is eliminated. Accordingly, Cal/OSHA can immediately cite an employer for a serious violation relating to COVID-19 before considering any mitigating factors that may be presented by the employer.
Next Steps for Employers
Employers have already spent a great deal of time with current notification and reporting requirements under other laws such as SB 1159. Updates to current processes are likely needed to ensure compliance with AB 685.
As always, detailed written documentation is a must. To ensure consistency in reporting and notifications—and provide the greatest safety precautions for employees—employers should consider using a COVID-19 response team. Employers should monitor who is working, when they are working, and what location they are working in on any given day, so that contact tracing is possible to comply with the notification requirements. Additionally, since one of the required notifications involves the employer's safety and disinfection plan, it is imperative an employer has this plan solidified, if not already completed.
Given the short timeframe within which the notices must be delivered, employers should have their safety and disinfection plan prepared and finalized, as well as all notifications regarding COVID-19-related benefits. That way, they are ready to go when AB 685 goes into effect on January 1, 2021.
Search

Subscribe via Email


Subscribe to this blog's feed

Follow us on Twitter
Blog Editors