Hinshaw's 12 Days of California Labor & Employment Series – Day 6: The Expansion of the CFRA
In the spirit of the season—and keeping some semblance of normal—we are using our annual "12 days of the holidays" blog series to address new California laws and their impact on California employers. On this sixth day of the holidays, my labor and employment attorney gave to me: six geese a-laying and SB 1383.
Effective January 1, 2021, SB 1383 will dramatically expand California Family Rights Act (CFRA) leave. The CFRA authorizes eligible employees to take up to a total of 12 weeks of paid or unpaid job-protected leave during a 12-month period. While on leave, employees keep the same employer-paid health benefits they had while working.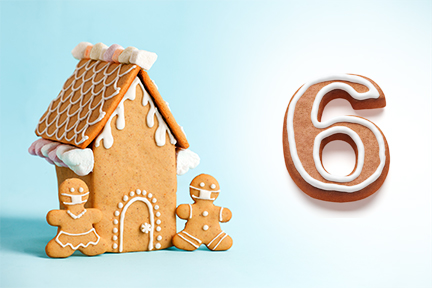 Initially, the CFRA applied to employees of companies with 50 or more employees. As of 2018, the CFRA was expanded to include employers with 50 or more employees within a 75 mile radius of the worksite where they are employed. In order to qualify for a CFRA leave, the employee must have had 12 months of service with a covered employer and at least 1,250 hours during the 12 months prior to the leave. A qualified employee was entitled to 12 weeks of parental leave to bond with a new child within one year of the child's birth, adoption, or foster care placement; to care for their own serious health condition; or to care for a child, parent, spouse, or registered domestic partner with a serious health condition.
Now, under SB 1383, the CFRA will apply to all employers with five or more employees. In addition to expanding what employers fall under the CFRA, SB 1383 expands the reasons why leave may be taken. Previously, a qualified employee could take up to 12 weeks of leave to care for a parent, child, spouse, or registered domestic partner with a serious health condition. With the passage of SB 1383, a qualified employee can now take up to 12 weeks off to care for a grandparent, grandchild, or sibling with a serious health condition as well.
Notably, grandparents, grandchildren, siblings, and registered domestic partners are not included in the definition of "family member" under the Family Medical Leave Act (FMLA). This discrepancy has the potential to create a scenario where an employee is eligible for 12 weeks of leave under the CFRA and eligible for an additional 12 weeks of leave under the FMLA. The definition of a child has also been expanded. Previously, it referred to an individual under the age of 18; now, it includes an adult child who has a serious health condition. SB 1383 also adds a "qualifying exigency" leave permitting an eligible employee to take up to 12 weeks of leave related to active duty or a call to duty of an employee's spouse, registered domestic partner, child, or parent in the U.S. Armed Forces.
The CFRA previously provided a key employee exception which gave an employer the ability to deny reinstatement to an employee who was or is amongst the highest 10% of paid individuals employed within 75 miles of the employee's worksite. This exception has now been removed, as SB 1383 requires employers to provide the right to reinstatement to all employees subsequent to a CFRA leave, regardless of their position within the employer.
SB 1383 also eliminated the limitation that parents who had the same employer were limited to a combined total of 12 weeks to bond with their child. Now, each parent may request up to 12 weeks of leave to bond with the new child as long as each employee meets the eligibility criteria. Parents could logistically take the same period of time off.
With the CFRA eligibility expansion—as well as the removal of some exceptions and limitations—there are a number of added ways for employees to take leave. Employers with 5 to 49 employees will need to update their employee handbooks. The same employers will also need to know how to accurately compute leaves of absences and ensure that their policies and forms are up-to-date before the first of the year.
As the CFRA now applies to such smaller employers, it would also be beneficial for them to review whether there is more than one person who knows how to do certain job duties so that if an employee takes CFRA leave the smaller employer is still able to function. Previously covered employers will still need to update their policies and handbooks to incorporate the SB 1383 changes and ensure that their human resources departments are trained and updated with these sweeping amendments.
Search

Subscribe via Email


Subscribe to this blog's feed

Follow us on Twitter
Blog Editors