New Amendment to New York Civil Rights Law Requires Employers to Provide Notice to Employees of Electronic Monitoring
A previously enacted amendment to the New York Civil Rights Law, effective May 7, 2022, requires employers to provide written or electronic notice to newly hired employees if the employer intends to monitor or intercept telephone conversations, email, or internet access or usage. The amendment also requires employers to obtain an employee's written or electronic acknowledgment before monitoring them. In addition, the employer must post notice of the electronic monitoring in a "conspicuous place," which is readily accessible to the employees who are subject to electronic monitoring to view.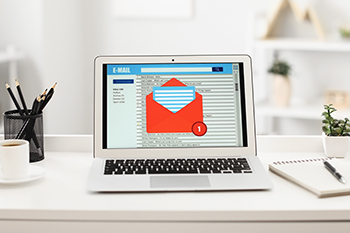 The statute provides the following language, which an employer may use to comply with the notice requirement: "An employee shall be advised that any and all telephone conversations or transmissions, electronic mail or transmissions, or internet access or usage by an employee by any electronic device or system, including but not limited to the use of a computer, telephone, wire, radio or electromagnetic, photoelectronic or photo-optical systems may be subject to monitoring at any and all times and by any lawful means."
Pursuant to the statute, the term "employer" includes any individual or entity, regardless of size, that maintains a place of business in New York. Interestingly, the statute does not define the term "employee." Therefore, it is unclear if the statute applies to individuals who are generally not considered employees (i.e., independent contractors and volunteers) and use monitored communications systems. The statute also does not address whether individuals hired by a New York employer but who work remotely in another state are covered under this statute.
The statute does not apply to processes that: manage the volume of emails, telephone voicemails, or internet usage; are not targeted to monitor or intercept email, telephone voicemails, or intercept usage of an individual; and that are performed solely for the purpose of computer system maintenance and/or protection.
The Attorney General is charged with enforcing this statute; therefore, there is no private right to action. If an employer is found to be in violation of the statute, it is subject to a maximum penalty of $500 for the first offense, $1,000 for a second offense, and $3,000 for the third and each subsequent offense. The statute applies to employees "upon hiring," which may suggest the employer does not have to provide written notice to existing employees. However, employers should consider including current workers when providing notice in order to avoid penalties should the Attorney General take a broad interpretation of who is considered an "employee."