The 12 Days of California Labor & Employment – Day 10 "Additional WARN Act Requirements"
In the spirit of the season, we are using our annual "12 days of the holidays" blog series to address new California laws and their impact on California employers. On this tenth day of the holidays, my labor and employment attorney gave to me: ten lords a-leaping and AB 1601.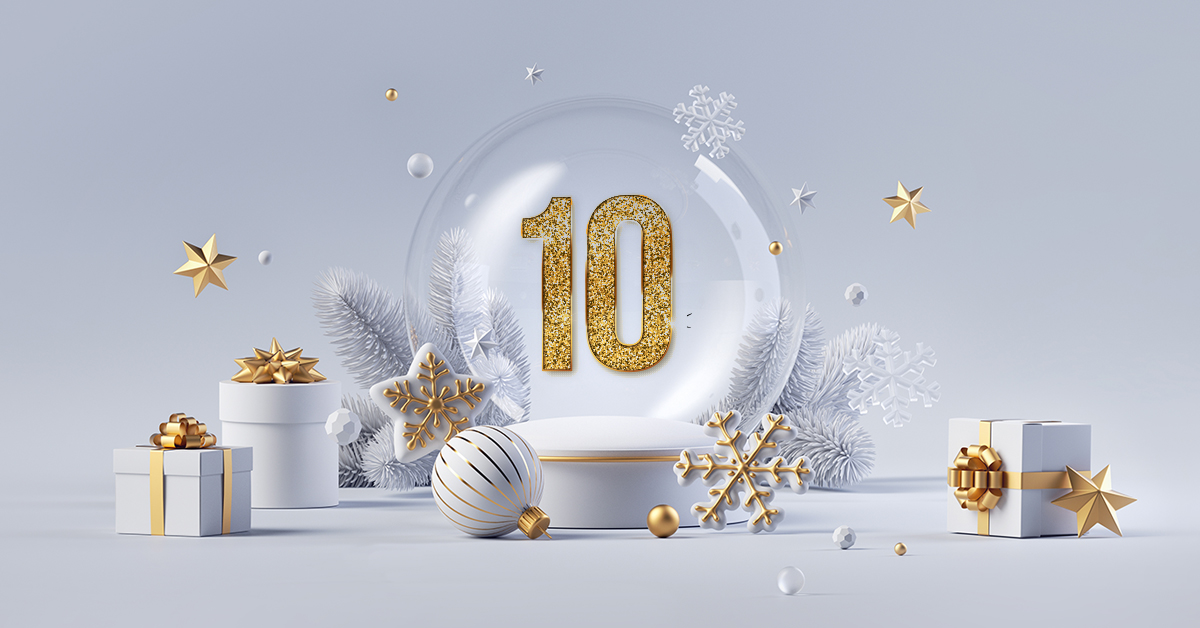 The California Worker Adjustment and Retraining (WARN) Act became law in 1989. It was designed to protect employees, their families, and communities by requiring employers to provide a 60-day notice to the affected employees—as well as both state and local representatives—before a plant closing or mass layoff. Accordingly, qualified employers are prohibited from ordering a mass layoff, relocation, or termination, as defined, at a covered establishment, as defined, without giving written notice of the order to certain parties and entities. These parties include the employees, the Employment Development Department, and specified local officials. The Labor Commissioner has authority in any investigation or proceeding under provisions governing the relocation, termination, or mass layoff of employees to examine the books and records of an employer.
The WARN Act defines a "covered establishment" as any industrial or commercial facility or part thereof that employs, or has employed within the preceding 12 months, 75 or more persons. An employer is any person who directly or indirectly owns and operates a covered establishment, which includes a parent corporation that owns and operates a covered establishment. A mass layoff is defined as a layoff of 50 or more employees at a covered establishment during any 30-day period. Relocation is defined as the removal of all or substantially all of the industrial or commercial operations in a covered establishment to a different location 100 miles or more away. In order for an employee to be required to receive a WARN notice, the employee must have been employed for at least six (6) months of the twelve (12) months preceding the date on which the notice is required.
California employment laws are certainly challenging for employers. They are also costly. Due to these costs, numerous employers have either left the state of California completely or have significantly reduced their California footprint to save costs. It is also well known that many customer service centers have been moved overseas as another cost savings measure. AB 1601 was introduced with the intent to add additional protections to call center employees whose employers may move out of the state of California to overseas or elsewhere. AB 1601 specifically applies to a mass layoff, relocation, or termination of employees involving call center employees. It allows the Labor Commissioner the authority to investigate an alleged violation, order appropriate temporary relief to mitigate a violation pending completion of a full investigation or hearing and issue a citation in accordance with certain procedures.
A call center is defined as a facility or other operation where employees, as their primary function, receive telephone calls or other electronic communication for the purpose of providing customer service or other related functions. Relocation of a call center includes when the employer intends to move its call center, or one or more facilities or operating units within a call center comprising at least 30 percent of the call center's or operating unit's total volume when measured against the average call volume for the previous twelve months, or substantially similar operations to a foreign country.
As of January 1, 2023, AB 1601 will require a call center employer to provide notice of the relocation to the affected employees and the Employment Development Department, local workforce investment board, and the chief elected official of each city and county government within which the termination, relocation, or mass layoff occurs, as specified. In order to assist call center employees who are laid off, AB 1601 also requires the Employment Development Department and local workforce development boards to provide workforce services to call center employers and their call center employees who are laid off as a result of the relocation of a call center. The employer need only provide a single notice. However, the notice must say "This notice is for the relocation of a call center" at the top of the notice.
Failure to provide the requisite notice may result in the call center employer being ineligible for awarded or renewed state grants or state-guaranteed loans for five years, as specified. In addition, the call center employer would be ineligible to claim a tax credit for five taxable years beginning on and after the date that the list is published of employers who did not comply with the law. AB 1601 further precludes the withholding or denial of payments, compensation, or benefits under any other state law to workers based upon these provisions, as specified.
Moving forward, all California employers are reminded of the requirement to send a WARN notice in these situations:
Employer is an industrial or commercial facility or a call center; and
Employer has more than 75 employees; and
Laying off more than 50 employees during a 30 day period; and/or
Relocating the operations to a location 100 miles or more away.
If the following factors apply, the employer is required to provide a sixty (60) day notice before the closure, layoff, or relocation.