Third Circuit Ruling Helps Clarify Reasonableness of Accommodations in Resolving Conflict Between Work Requirements and Employee Religious Beliefs or Practices
It just got harder to get out of working on the Sabbath on the basis of religion. The United States Court of Appeals for the Third Circuit recently issued its opinion in Groff v. Dejoy, rejecting a mail carrier's repeated attempts to avoid working on Sundays due to his religious beliefs. The Court's opinion centered on the reasonableness of accommodations that would adjust an employee's work schedule for religious reasons and ultimately concluded that granting Groff's request for a blanket exemption from Sunday work would have placed an undue hardship on the United States Postal Service.
In 2012, Gerald Groff – a Sunday Sabbath observer – began his employment with the United States Postal Service (USPS) as a Rural Carrier Associate (RCA). An RCA is a non-career employee who provides coverage on an as-needed basis whenever career employees are absent from work. In 2013, USPS contracted with Amazon to deliver Amazon packages, including on Sundays. Between USPS exempting Groff from Sunday work over several years and Groff's transfers to other job locations, Groff was able to avoid making Amazon deliveries on Sundays.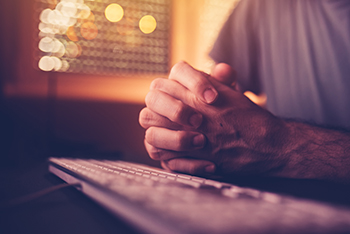 In 2017, the Holtwood location at which Groff worked similarly began Amazon Sunday deliveries, prompting a discussion between Groff and the Holtwood Postmaster as to whether Groff could obtain flexibility in his scheduling. Groff was initially allowed to report to work on Sundays after religious services concluded. However, the Holtwood Postmaster later determined that USPS would need to schedule other RCA employees to cover Groff's Sunday shifts to ensure operations would not be impacted. When the only other RCA was injured, however, this option was no longer available, and Groff declined the remaining accommodation offered to him – to select a different day of the week to observe the Sabbath.
Groff thereafter requested a total exemption from Sunday work and a lateral transfer to avoid Sunday work, both of which were rejected. The Holtwood Postmaster again tried to accommodate Groff by finding coverage for his Sunday shifts, which proved to be increasingly difficult, time-consuming, and burdensome – particularly in light of Groff having been disciplined dozens of times for missing work. Having failed to come to a resolution that suited both Groff and USPS, Groff resigned in January 2019 and subsequently filed two religious discrimination claims against USPS under Title VII for (1) disparate treatment and (2) failure to accommodate.
Affirming the lower court's granting of summary judgment to USPS, the Third Circuit found that:
an accommodation must eliminate a conflict between a work requirement and a religious practice in order to be reasonable,
however, granting Groff's requested blanket exemptions from working on Sundays would ultimately impose an undue hardship on USPS.
Siding with the Second, Sixth, Seventh, Ninth and Eleventh Circuits, the Third Circuit held that the word "accommodate" requires employers to deviate from even neutral practices to ensure an employee's religious beliefs and practices are not infringed. The Court emphasized, however, that employers need not accommodate at all costs. If a proposed reasonable accommodation or the employee's preferred accommodation results in more than a de minimis burden on the employer – whether economic or non-economic in nature – the accommodation may impose an undue hardship such that no Title VII violation can be found against the employer for failure to grant the employee's accommodation.
Notably, the Third Circuit stated that while the undue hardship analysis is case-specific, it is not a difficult threshold to pass. In light of the Groff decision, employers will likely find it easier to establish that an accommodation imposes an undue hardship – but only if they can show that they engaged in a good-faith effort to extend accommodations to employees that did not result in continued infringement of their religious beliefs or practices.