Hinshaw's 12 Days of California Labor & Employment Series – Day 9: Additional Leave Law Updates
In the spirit of the season—and keeping some semblance of normal—we are using our annual "12 days of the holidays" blog series to address new California laws and their impact on California employers. On this ninth day of the holidays, my labor and employment attorney gave to me: nine ladies dancing and AB 2992 and AB 2399.
Both AB 2992 and AB 2399 include expansions for extended leave and are effective January 1, 2021. Given the particularly sensitive areas that AB 2992 addresses and the potentially broad implications of AB 2399, it is especially important for employers to know this legislation and be prepared.
AB 2992: Extended Leave Availability for Victims
Prior to AB 2992, employers were prohibited from discharging, discriminating, or retaliating against an employee—who was a victim of a crime or abuse—for taking time off from work to seek medical attention or related services following the incident.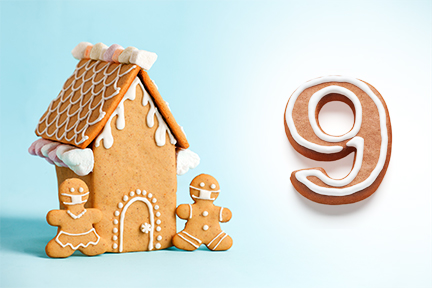 It also previously applied to employees who were a victim of domestic violence, sexual assault, and stalking.
As of January 1, 2021, under AB 2992, this type of leave has been expanded to include victims of other crimes that cause physical or mental injury, or carry a threat of physical injury. AB 2992 also includes protection for an employee who, as a direct result of a crime, lost an immediate family member.
An employee who wishes to take leave under this category must provide as much notice to their employer as is reasonable. Though "reasonable" is not defined in AB 2992, it would likely mean what is most practicable in a situation. To qualify for leave, an employee must provide some documentation. This can include any of the following:
Police report indicating the employee was a victim
Court order protecting or separating the employee from the perpetrator of the crime or abuse, or, other court documentation detailing the employee has appeared in court
Documentation from a licensed medical professional, domestic violence counselor, sexual assault counselor, victim advocate, licensed healthcare provider, or counselor detailing that the employee was, or is, undergoing treatment or receiving services for physical or mental injuries or abuse due to crime or abuse
Any other documentation that reasonably verifies that a crime or abuse has occurred involving the employee
AB 2399: Extended Leave Availability for Military
Effective January 1, 2021, AB 2399 will expand paid family leave for military members. Previously, wage replacement benefits were provided to workers who took time off to care for a seriously ill family member or to bond with a minor child within one year of birth or placement.
AB 2399 will provide an additional basis for leave, including time off for participation in a qualifying exigency related to the active duty or call to active duty of an individual's spouse, domestic partner, child, or parent in the U.S. Armed Forces
What Employers Need to Know
California leave laws are a minefield. As January 1, 2021 approaches, it is important that employers update handbooks to include the additional category of "violent crime" as well as to delineate the additional reasons leave may be taken for crimes or abuse. As domestic violence and violent crimes are a sensitive area, it is recommended that employers evaluate each request on a case-by-case basis, and approach them with thoughtfulness and an open mind, so as to fully evaluate if a situation does fall under this specific leave law. Similarly, it is recommended that the additional basis for military leave be added to an employer's handbook, if necessary.
Finally, to ensure they maintain compliance with all applicable leave laws, an employer's human resources team also needs to be brought up to speed on these additional reasons for leave
Search

Subscribe via Email


Subscribe to this blog's feed

Follow us on Twitter
Blog Editors