The 12 days of California Labor & Employment Series – Day 9: Right of Recall Post COVID-19 Layoff Continues
In the spirit of the season, we are using our annual "12 days of the holidays" blog series to address new California laws and their impact on California employers. On this ninth day of the holidays, my labor and employment attorney gave to me: nine ladies dancing and SB 93.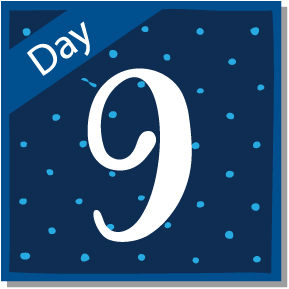 COVID-19 and the pandemic led to many layoffs in numerous industries. Hospitality, travel, and entertainment are three industries that were significantly impacted. Unemployment soared. SB 93, which was enacted as of April 16, 2021, provides laid-off employees an opportunity to return to work, similar to a right of first refusal, when the employer needs to hire. SB 93 followed numerous California cities who initially enacted citywide legislation as to the right to recall laid-off employees.
SB 93 defines a laid-off employee to mean any employee the employer employed for 6 months or more in the 12 months preceding January 1, 2020, and whose most recent separation from active service was due to a reason related to the COVID-19 pandemic, including a public health directive, government shutdown order, lack of business, a reduction in force, or other economic, non-disciplinary reason related to the COVID-19 pandemic. SB 93 does not apply to every employer. Specifically, the law applies to airports, airport hospitality operations, airport service providers, building service (janitorial, security or building maintenance), enterprise, event centers, hotels, and private clubs.
When an employer needs to hire, it must, within five business days (excludes weekends and holidays) of establishing a position, offer its laid-off employees in writing, either by hand or to their last known physical address, and by email and text message to the extent the employer possesses such information, all job positions that become available after April 16, 2021 for which the laid-off employees are qualified. A laid-off employee is qualified for a position if the employee held the same or similar position at the enterprise at the time of the employee's most recent layoff with the employer. If a laid-off employee is not recalled on the grounds of lack of qualifications and the employer hires someone besides a laid-off employee, the employer must provide the laid-off employee a written notice within 30 days, including specified reasons for the decision and other information on those hired. If there are multiple laid-off employees who are qualified, the laid-off employee with the most seniority must be offered the position first and then down the line in order of seniority.
Since the April 19, 2021 enactment of SB 93, an employer must now keep records for three years, including records of communications regarding the date of the written notice of each lay off, the employee's full legal name, the employee's job classification at the time of separation from employment; the employee's date of hire; the employee's last known address of residence; the employee's last known email address; the employee's last known telephone number; and a copy of the written notices regarding the layoff provided to the employee and all records of communications between the employer and the employee concerning offers of employment made to the employee pursuant to SB 93.
SB 93 further provides that until December 31, 2024, an employer is prohibited from refusing to employ, terminate, reduce compensation, or take other adverse action against any laid-off employee for seeking to enforce their rights under these provisions. An aggrieved laid-off employee may file a complaint with the Division of Labor Standards Enforcement for specified relief, including hiring and reinstatement rights, back pay and/or a civil penalty. There are no criminal penalties.
SB 93 will stay in effect until December 31, 2024, unless earlier repealed.
Qualified employers need to ensure their record-keeping on hiring and rehiring is well documented and saved for a minimum of three years. Requisite employers should have standard policies and procedures for hiring in compliance with SB 93. Human resource personnel should be trained and updated, and procedures regularly monitored to avoid any complaints with the Division of Labor Standards Enforcement.