Employee May Proceed with Claim Her Employer Led Her to Believe She Could Take FMLA Leave Before She Qualified
Employers cannot force employees to take medical leave before they become eligible for FMLA leave. Nor can they lull an employee into believing they will be granted leave despite being ineligible, then terminate when they take leave. This seems like common sense, right? Hopefully so, but a recent Wisconsin district court case reminds us common sense does not always prevail in the workplace.
The plaintiff, Angel Reif, worked as an administrative assistant. According to the complaint, she notified her employer that she would be having surgery to repair an old Achilles injury. She scheduled the surgery to take place on a date shortly after her one-year work anniversary. Despite Reif having no work restrictions at the time of the request, her employer placed her on medical leave in response to her request. It feared Reif would injure herself resulting a worker's compensation claim. Faced with unpaid leave, Reif moved up her surgery to a date that pre-dated her FMLA eligibility. Before doing so, she received assurances from her employer's HR Coordinator that she would be granted leave and it would hold her position open. Despite these assurances, the employer denied her request for FMLA leave and hired someone else to fill her position.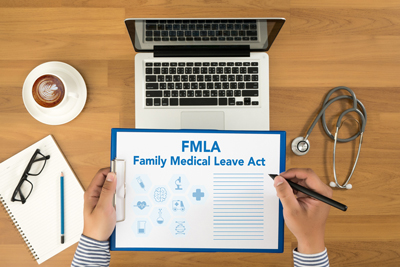 Reif sued alleging FMLA interference and a host of state law claims. The employer moved to dismiss the FMLA claim, arguing Reif was not eligible for FMLA protections because she had not worked for one year as of the date of her surgery. Recall, to be eligible for FMLA, the employee must have worked 1,250 over a one year period as of the date of the absence.
Judge Griesbach, sitting in the Eastern District of Wisconsin, rejected the employer's motion. Relying principals of estoppel, he reasoned it would be "fundamentally unfair to allow an employer to force an employee to begin a non-emergency medical leave less than two weeks before she would become eligible for leave," promise her it would keep her job open, then terminate her employment. He futher reasoned that even absent estoppel, the FMLA's prohibition against interference applies before a triggering event because the Act requires prior notice of leave.
Reif's state law claims, which, among others, included misrepresentation and breach of the duty of good faith and fair dealing failed as a matter of law as well. In Wisconsin, breach of an employment contract, including an employment-at-will contract, is not actionable in tort. In addition, Wisconsin does not recognize a duty of good faith and fair dealing in at-will employment contracts.
Employees are entitled to take FMLA leave without interference. This case reminds us that interference includes more than refusing leave to eligible employees. It also includes attempts to flout the law by forcing employees to take leave before they are eligible or terminating an employee who intends to take leave when they are eligible before they become eligible.
Search

Subscribe via Email


Subscribe to this blog's feed

Follow us on Twitter
Blog Editors