Florida Governor DeSantis Wants Florida Legislature to Pass Law Against Federal Vaccine Mandates
At a press conference on October 21, 2021, Florida Governor Ron DeSantis called on the Florida legislature to pass a law combating federal vaccine mandates. He also called on the legislature to hold a special legislative session to pass such a law, instead of waiting until the legislature resumes its normal session next year. Governor DeSantis believes legislation is necessary because an executive order against employer vaccine mandates may not be sufficient.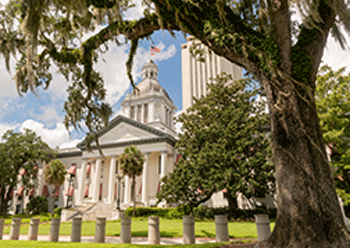 The Occupational Health and Safety Administration (OSHA) has not yet issued a generally applicable "Emergency Temporary Standard" (ETS) regarding mandatory vaccination, but Governor DeSantis nevertheless seeks legislation addressing the ETS. The highly anticipated ETS will require employers with 100 or more employees to require vaccination against COVID-19. The law sought by Governor DeSantis would include a provision that makes employers who issue a COVID-19 vaccine mandate legally liable to employees who have an adverse reaction to the vaccine.
Governor DeSantis stated that the purpose of the law is to protect employees' right to earn a living and to protect employee medical freedom, so that employees choosing not to be vaccinated are protected from termination. He also stated that the law is intended to counter what he claims is federal overreach in requiring vaccine mandates on large employers.
While no law regarding COVID-19 vaccine mandates has yet been passed by the Florida legislature, Florida employers should remain informed about developments in this area. If such a law passes, Florida employers should carefully review the law and reassess their COVID-19 vaccination policies to determine how best to comply with potentially contradictory requirements of Florida and federal law.