In a Win for Labor Unions, Illinois Governor Pritzker Signs Bill Prohibiting Municipalities from Establishing Right-to-Work Zones
Illinois Governor J.B. Pritzker recently signed into law the Collective Bargaining Freedom Act, formally ending an initiative of former Illinois Governor Bruce Rauner. Effective as of April 12, 2019, the new law limits the ability of municipalities, counties, villages, and taxing districts to enact "right-to-work zones" which prevent employers and unions who work within the zones from executing, implementing, and enforcing union security provisions.
First, a primer on union security provisions
A union security provision is a clause in a collective bargaining agreement between an employer and a labor organization which requires the payment of union dues by bargaining unit members, and sometimes permits the collection of dues through payroll deductions. This process—the deduction of dues by the employer from the paychecks of bargaining unit workers and then remitting the amounts to the union—is known as a "dues check off" provision. Even though many union security provisions require bargaining unit employees to become "members" of a union, the United States Supreme Court has whittled down the concept of membership to its financial core. Therefore, bargaining unit employees do not have to become members of the union, but are required to pay dues that are at least sufficient to cover collective bargaining, grievance and arbitration services, and other representative duties of the union.
Evolution of right-to-work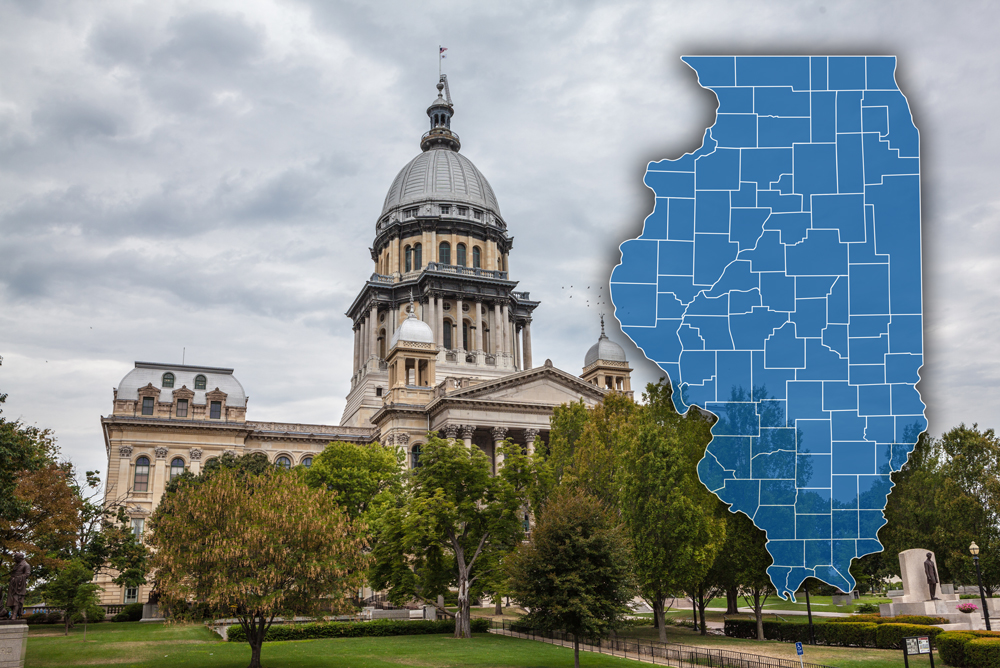 Following amendments to the National Labor Relations Act (NLRA) in1947, states or territories are permitted to enact "right-to-work" laws. Typically enacted on a state-wide basis, these laws prohibit mandatory union security provisions in collective bargaining agreements for employment within the state or territory. Unions tend to label such laws as free-rider statutes, as the employees in a bargaining unit in a right-to-work state receive the benefits of the exclusive representation of the union, but they do not have to pay dues for such services. Currently, there are twenty nine right-to-work states or territories.
After Governor Rauner was unsuccessful in advancing a right-to-work agenda at the state level in Illinois, he pursued the initiative of right-to-work zones within the state. The Village of Lincolnshire was the first municipality to enact a right-to-work zone in the form of a local ordinance. The ordinance was challenged on multiple grounds, including the argument that the 1947 amendment to the NLRA only permits states and territories of the United States to take such action. The District Court in Illinois and the Seventh Circuit Court of Appeals agreed with that position and held against the Village of Lincolnshire, finding that 29 U.S.C. 164(b) only permits states and territories from enacting such legislation. The case has been appealed by the Village to the United States Supreme Court.
The new Act
The Collective Bargaining Freedom Act just signed into law by Governor Pritzker strips municipalities of the authority to enact legislation which would restrict or regulate in any manner the use of union security agreements between an employer and a labor organization. In addition, the Act:
expressly contains a limitation on the home rule powers and functions of counties, municipalities and districts to enact laws and ordinances which limit or restrict union security agreements
includes misdemeanor exposure for officers and elected officials who knowingly violate the law
includes a private right of action which allows "any interested party" who is "aggrieved by a violation" of the Act to file suit in any circuit court in any county where an alleged violation occurred
defines an interested party as a person with an interest in compliance with the Act and is generally worded to allow unions, or union supporters generally to file claims
For now, the law in the State of Illinois is that right-to-work legislation cannot be passed on a municipal, county or district level. Through this legislation, the State of Illinois has clearly indicated it does not intend to become a right-to-work state.
Search

Subscribe via Email


Subscribe to this blog's feed

Follow us on Twitter
Blog Editors