NLRB Restricts Employee Use of Employer-Provided Email for Section 7 Purposes
Earlier this week, the National Labor Relations Board ("Board") issued an important decision, returning to its prior precedent with respect to employee use of employer-provided email for Section 7 purposes. In Caesars Entertainment and International Union of Painters and Allied Trades, District Council, the Board overruled the Obama-era decision of Purple Communications, Inc. and returned to the rationale the Board had adopted during the George W. Bush era in Register Guard.
The Board held that the Purple Communications decision was out of line with its prior precedent and impermissibly discounted employers' property rights with respect to their IT resources while overstating the importance of those resources to Section 7 activity. In returning to the Register Guard holding, the Board recognized and created an exception to the Register Guard rule in cases where an employer's email system is the only reasonable means for employees to communicate with one another.
The Board took exception to the Purple Communications' characterization of email as the modern-day "water cooler." Further, the Board noted that today's technology offers employees many more avenues of digital communication that do not involve an employer's property. Specifically mentioned were smartphones, personal email, and Facebook, as well as other forms of social media. The ready availability of these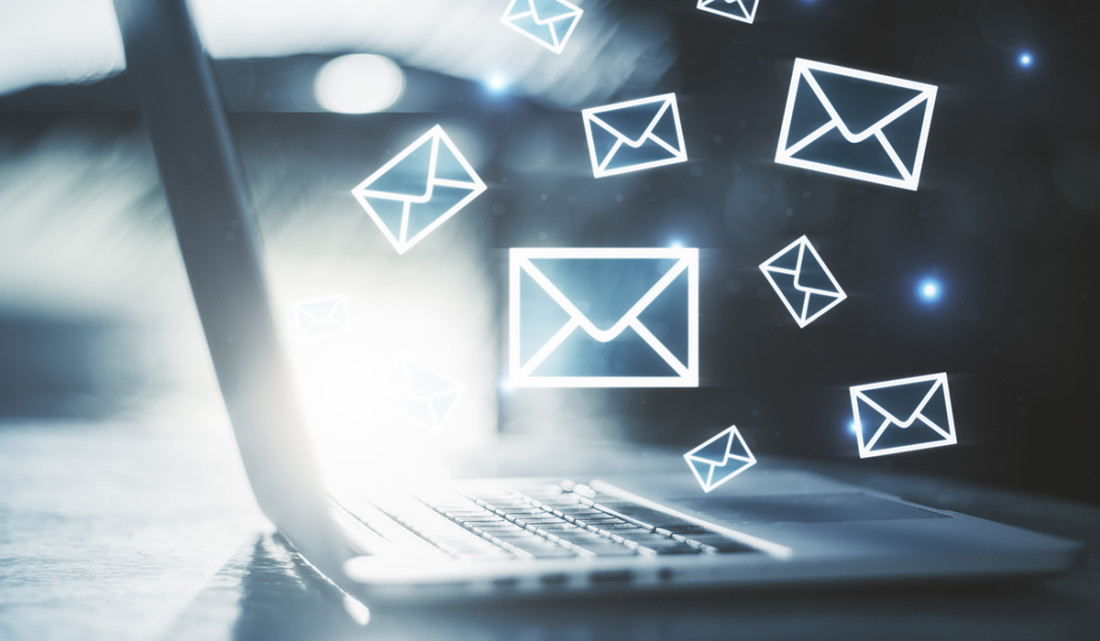 alternative resources in today's society served as a counterbalance on the issue of whether an employer's property interest should give way to employees' Section 7 rights.
In Caesars Entertainment and International Union of Painters and Allied Trades, District Council 16, 28-CA-60841, the employer maintained work rules in its handbook dealing with computer usage, and those rules prohibited various non-business communications, including solicitations involving organizing activities. Prior to issuing its decision, the Board issued a Notice Invitation to File Briefs on August 1, 2018. Interested parties were specifically asked whether the Board should adhere to, modify, or overrule Purple Communications. The Board also asked for comments on whether—if the Board was to return to the holding in Register Guard—it should carve out exceptions for circumstances that limit employees' ability to communicate with each other through means other than their employer's email system.
The Union, along with other amici, argued that Purple Communications struck an appropriate balance between employee rights and management issues. The Employer obviously disagreed and argued that Purple Communications attached too little weight to employer property interests. Both parties agreed that regardless of the holding, the Board should carve out an exception which would be assessed on a case-by-case basis, and that the ruling of Caesars Entertainment should apply to all employer-owned IT resources, and not only to employer email systems.
In its decision, the Board majority and dissent both attempted to support their positions by citing Supreme Court jurisprudence, including the Supreme Court's decisions in Republic Aviation and Babcock & Wilcox. There is no doubt in this case that an employer's communication systems—including its email systems—are the property of the employer and there is similarly no doubt that employers have a property right to control the use of those systems. The Board majority then went on to hold that consistent with those undisputed points, there is no unfettered Section 7 right to use employer-owned televisions, bulletin boards, copy machines, telephones or public address systems. This holding now extends those principles to various IT resources owned by an employer.
The Caesars Entertainment majority emphasized that unlike other forms of solicitation, which can be monitored for compliance with the requirement that such communications should only occur during non-working times, email access creates a "virtual space in which the distinction between working and non-working areas and times is meaningless and in which solicitation may and often would take place asynchronously," meaning that communications may be composed, sent and read at different times. The Board stated that the line separating working from non-working time could be clearly perceived and understood by employers and employees alike with respect to other forms of communication, but that is not the case with email.
With regard to the exception created by Caesars Entertainment, the Board indicated it would not attempt to define the scope of that exception, but would leave it to be flushed out on a case-by-case basis. As a result of the decision, employers can (currently) restrict the use of an employer's email system for non-business reasons, even if it involves protected Section 7 activity, such as employees expressing an interest in an organization, or discussing employer policies, or other terms and conditions of employment. Employers should be cautioned, however, that this decision reflects another important issue on which the Board has reversed course. The composition of the Board changes when the party affiliation of the President of the United States changes; therefore, any change in administration in 2020 could mean that this issue will be revisited again in the future.
Search

Subscribe via Email


Subscribe to this blog's feed

Follow us on Twitter
Blog Editors