Hinshaw's 12 Days of California Labor & Employment Series – Day 7: Rest Break Updates
In the spirit of the season—and keeping some semblance of normal—we are using our annual "12 days of the holidays" blog series to address new California laws and their impact on California employers. On this seventh day of the holidays, my labor and employment attorney gave to me: seven swans a-swimming and AB 1512 and AB 2479.
Due to the multitude of wage and hour claims that are filed each year, meal and rest break updates are consistently part of annual employment law changes. Generally, an employer must provide and permit an uninterrupted rest break for all nonexempt employees who work at least 3.5 hours. Rest breaks must be offered at the rate of 10 minutes for every four hours worked. In Augustus v. ABM Security Services, Inc., the California Supreme Court held that employers must relieve employees of all duties during the rest breaks and relinquish any control over how employees spend their rest break.
AB 1512: Rest Periods for Security Officers
There are certain jobs where it can be difficult, or unsafe, to completely relieve an employee of all duties during rest break. As of January 1, 2021, AB 1512 will provide an exception from the Augustus case for qualifying security officers or guards.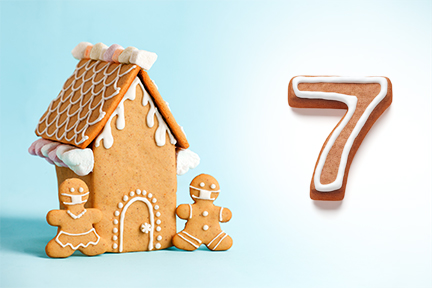 Under AB 1512, these employees may be required to remain on the premises and on-call during rest periods, which could include carrying and monitoring communication devices. If a security guard or officer's rest break is interrupted, they must be permitted to restart their rest break as soon as practicable. If, for some reason, the rest break is unable to be completed, the employer must pay that employee a premium of one hour of pay at his or her regular hourly rate.
Notably, AB 1512 has specific requirements as to who it applies to, as it does not apply to every security officer or guard. It only applies to security officers who, pursuant to the Private Security Services Act, are employed by a private patrol operator registered pursuant to the Private Security Services Act, and who are covered by a collective bargaining agreement. At this time, AB 1512 has a sunset date of January 1, 2027.
AB 2479: Rest Periods for Safety-Sensitive Positions at Petroleum Facilities
In addition, California passed AB 2479. Previously, an exception was instituted for union represented employees who hold a safety-sensitive position at a petroleum facility to be relieved of all duties during a rest break. This exception was set to expire as of January 1, 2021. Under AB 2479, it has now been extended through January 1, 2026.
Similar to AB 1512, AB 2479 provides specificities for who the exemption applies to. It also defines petroleum facilities and safety-sensitive positions.
What Employers Need to Know
Despite Augustus, security officers or guards, as well as petroleum facility workers holding a safety-sensitive position, may be required to handle emergency and/or safety issues during a rest break. They can also be required to stay on the premises during a rest break and required to carry communication devices on their rest break.
For employers in these two specific areas, handbook amendments should be completed. In addition, it would be a best practice to ensure that your human resources team is not only aware of these changes, but able to advise and train the specific employees of the requirements and steps to handle a rest break if it does, in fact, get interrupted.
Finally, if an employer fails to or is unable to provide a rest break, it is required that the employer pay the employee one hour of pay at their regular rate in the next paycheck.
Search

Subscribe via Email


Subscribe to this blog's feed

Follow us on Twitter
Blog Editors