The 12 days of California Labor & Employment Series – Day 11: Beware of Adverse Employment Actions Involving Warehouse Distribution Center Quotas
In the spirit of the season, we are using our annual "12 days of the holidays" blog series to address new California laws and their impact on California employers. On this eleventh day of the holidays, my labor and employment attorney gave to me: eleven pipers piping and AB 701.
Who has seen the holiday movie "Elf"? In the film, Will Ferrell plays Buddy the Elf. When Buddy is working at Santa's Workshop, he is seen building the Etch a Sketch.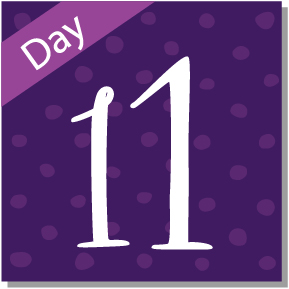 His supervisor comes over, and Buddy says, "Ming Ming, I'm gonna be a little bit short on today's quota." Buddy informs Ming Ming that he made 85 Etch a Sketches that day and is then told he is 915 pieces off pace. In the next scene, Buddy the Elf is no longer making the Etch a Sketch. Instead, he is checking to see if the Jack in the Box toys work properly. A demotion? An adverse employment action? Perhaps. This is, in essence, what AB 701 addresses.
California is often at the forefront of employee protections, and AB 701 is no different. AB 701 is the first of its kind and is designed to provide additional protections to workers at warehouse fulfillment and distribution centers. Many of these facilities have mandatory quotas that employees must meet or face repercussions. With the pandemic, a massive surge for delivery ensued. Most everyone had groceries, cleaning products, household necessities, entertainment items, and just about anything else delivered to their home. Warehouse distribution centers and fulfillment centers were overloaded with demand. Employees were working around the clock, and the number of employees in this sector significantly increased. AB 701 infers that warehouse worker quotas increased during this time without the employees being provided any increase in wages or time allotted for employees to do their job safely or to take their required meal and rest periods. AB 701 addresses how an employer who uses quotas must act and what rights these employees have.
While utilizing quotas is not required, certain warehouse facilities do require employees to meet quotas in a specified period of time or possibly face adverse employment actions, including but not limited to termination, for failure to do so. With the stress of quotas, employees may put their own well-being at risk, or that of others, in order to meet their quotas. AB 701 is designed to minimize these issues. It defines "employee work speed data" to mean information an employer collects, stores, analyzes, or interprets relating to an individual employee's performance of a quota, including, but not limited to, quantities of tasks performed, quantities of items or materials handled or produced, rates or speeds of tasks performed, measurements or metrics of employee performance in relation to a quota, and time categorized as performing tasks or not performing tasks. It does not include performance assessments, personnel records, or itemized statements. AB 701 further defines "quota" as a work standard under which an employee is assigned or required to perform at a specified productivity speed, or perform a quantified number of tasks, or to handle or produce a quantified amount of material within a defined time period and under which the employee may suffer an adverse employment action if they fail to complete the performance standard.
Does AB 701 Apply To You?
AB 701 applies to non-exempt employees who work at a warehouse distribution center. A qualified employer means an employer who directly or indirectly employs or exercises control over the wages of 100 or more employees at a single warehouse distribution center or 1,000 or more employees at one or more warehouse distribution centers in the state of California. AB 701 further defines a warehouse distribution center as an establishment as defined by the following North American Industry Classification System (NAICS) codes:
493110 General Warehousing and Storage
423 Merchant Wholesalers, Durable Goods
424 Merchant Wholesalers, Nondurable Goods
454110 Electronic Shopping and Mail-Order Houses
AB 701 specifically excludes 493130, Farm Product Warehousing and Storage.
What Is a Qualified Warehouse Distribution Center Required To Do?
At the time of hire, or within 30 days of the effective date of January 1, 2022, the employer must provide a written description of each quota to which the employee is subject, including the quantified number of tasks to be performed or materials to be produced or handled, within the defined time period, and any potential adverse employment action that could result from failure to meet the quota.
An employer shall not take an adverse employment action against an employee for failure to meet a quota that does not allow a worker to comply with meal and rest periods, or occupational health and safety laws in the Labor Code or division standards, or for failure to meet a quota that has not been disclosed to the employee.
If an employer receives a written or oral request from a current or former employee for a written description of the quotas to which they were subject to or for a copy of their own personal work speed data, it must comply with the request as soon as practicable, but no later than 21 calendar days from the date of the request.
An employer is not required to use quotas or monitor work speed data. An employer that does not monitor this data has no obligation to provide this information to a current or former employee.
The employer shall have the right to cure alleged violations that could be brought pursuant to the Labor Code Private Attorneys General Act of 2004 (PAGA) by a current or former employee.
What Rights Are Available to a Warehouse Worker?
An employee shall not be required to meet a quota that prevents compliance with meal or rest periods, use of bathroom facilities, including reasonable travel time to and from bathroom facilities, or occupational health and safety laws in the Labor Code or division standards.
If a current or former employee believes that meeting a quota caused a violation of their right to a meal or rest period or required them to violate any occupational health and safety laws in the Labor Code or division standards, they have the right to request, and the employer shall provide, a written description of each quota to which the employee is subject and a copy of the most recent 90 days of the employee's own personal work speed data.
If a former employee requests a written description of the quotas to which they were subject and a copy of their own personal work speed data, the employer shall provide 90 days of the former employee's quotas and personal work speed data for the 90 days prior to the date of the employee's separation from the employer.
A former employee is limited to one request pursuant to this subdivision.
A current or former employee may bring an action for injunctive relief to obtain compliance, and may, upon prevailing in the action, recover costs and reasonable attorney's fees in that action. In any action involving a quota that prevented the compliance with regulations promulgated by the Occupational Safety and Health Standards Board, the injunctive relief shall be limited to suspension of the quota and any adverse action that resulted from its enforcement.
AB 701 also provides that there is a rebuttable presumption of unlawful retaliation if an employer in any manner discriminates, retaliates, or takes any adverse action against an employee within 90 days of the employee initiating a first request in a calendar year for information regarding a quota or personal work speed data or making a complaint related to a quota alleging a violation to the commissioner, the division, or any other local or state governmental agency.
In addition, the Attorney General, a district attorney, or a city attorney, either upon their own complaint or the complaint of any person acting for themselves or the general public, has the ability to prosecute actions, either civil or criminal, for violations of this part, or to enforce the provisions thereof independently and without specific direction of the commissioner or the division. They can also request or subpoena records from the warehouse distribution center.
AB 701 also details that the Labor Commissioner shall work with the Department of Industrial Relations, Cal/OSHA, and the Division of Workers' Compensation to monitor data regarding employer-reported injuries. The Labor Commissioner will also report by January 1, 2023, the number of claims filed with the Commission under this section and evaluate whether a warehouse distribution center has an injury rate above the industry average. If a warehouse distribution center has an employee injury rate of 1.5 times higher than the average, Cal/OSHA or the Division of Workers' Compensation shall notify the Labor Commission so a determination on whether an investigation is needed may be made.
Best Practices
Qualified warehouse distribution centers must delineate each of their quotas detailing the quantified number of tasks the employee is subject to or the materials to be produced or handled within a defined period of time. In conjunction with the quota definitions, the qualified warehouse distribution centers must also have in writing the adverse employment actions, if any, the employees are subject to for failing to meet the quotas. Proper compliance with meal and rest periods is a must as well. If a former or current employee makes a request for information permitted per AB 701, employers should ensure a timely response to such requests. It is also recommended that these employers take into consideration safety measures and bathroom breaks when setting their quotas. Be realistic. Failure to do so is likely to bring an employment action.