The 12 days of California Labor & Employment Series – Day 6: Employer COVID-19 Reporting Modifications
In the spirit of the season, we are using our annual "12 days of the holidays" blog series to address new California laws and their impact on California employers. On this sixth day of the holidays, my labor and employment attorney gave to me: six geese-a-laying and AB 654.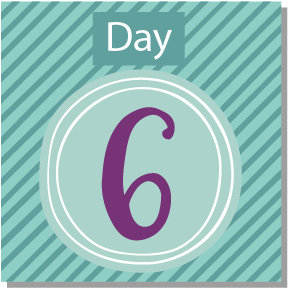 On December 13, 2021, California announced that the indoor mask mandate for the entire state would go back into effect from December 15, 2021, through January 15, 2022. Certain parts of the state, such as Los Angeles County and areas in and around San Francisco, previously reinstated the indoor mask mandate over the summer. However, since Thanksgiving, California has seen a significant increase in COVID-19 cases, and the hope is that the statewide indoor mask mandate will curtail these numbers during the holiday season.
AB 654 was enacted as an emergency statute and went into effect on October 5, 2021. AB 654 is a notification statute and modifies AB 685, which was passed last year. Both of these bills sunset on January 1, 2023. Both of the laws instruct employers on what to do when an employee is diagnosed with COVID-19. It is important to note that the COVID-19 diagnosis does not need to be work-related to trigger AB 654 and the notification requirements.
Under AB 654, if an employer is notified that there was a potential exposure, the employer must do all of the following within one business day:
Provide a written notice to all employees as well as any employers of subcontractors that were on the premises during the infectious period in a manner the employer normally uses to communicate
Provide a written notice to the exclusive representative, if any, of qualifying individuals and employees who had close contact with the qualifying individual
Provide all employees who were on the same premises as the qualifying individual within the infectious period with information regarding entitlement to COVID-19 related benefits that the individual may be entitled as well as anti-retaliation and anti-discrimination protections of the employee
Provide all employees who were on the same premises as the qualifying individual and the employers of subcontracted employees who were on the same premises during the infectious period of the cleaning and disinfection plan the employer had/is implementing
Prior to AB 654, notification was only required for employees who may have been exposed. AB 654 expands the notification requirements to include employees who had close contact with the qualifying individual. Close contact is defined as someone who is within six feet of a COVID-19 case for a cumulative total of 15 minutes or more in any 24-hour period or overlapping with the high-risk exposure period. High-risk is also defined in AB 654 as: 1) for persons who develop COVID-19 symptom, from 2 days before they first develop symptoms until 10 days after the symptoms first appeared and until 24 hours have passed with no fever, without the use of medications; or 2) for persons who test positive but never develop symptoms, from 2 days before until 10 days after the specimen for their first positive test for COVID-19 was collected.
In addition to the notification requirements, AB 654 notes that if the employer has an outbreak, it must notify the local public health agency in the jurisdiction of the worksite of all names, the number, occupation, and worksite of the infected employees within 48 hours or one business day, whichever is later.
AB 654 also excludes a variety of different types of health care facilities. If you fall into the healthcare category, you should verify whether your organization is exempt from these notification provisions.
Lastly, AB 654 clarified that a worksite does not include an employee's personal residence or alternative work location chosen by the employee when working remotely.
Employers need to continue their notification process but now need to include persons who had "close contact" with the qualifying individual as well. These notification provisions remain in effect throughout 2022. Employers should continue to monitor which employees are on-site, when they are on-site and what location they are working at on any given day. Consistent record keeping is needed.
Also, due to the newly reinstated indoor mask mandate, employers need to enforce indoor mask-wearing at all work sites.